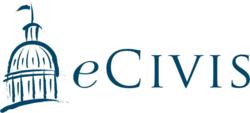 Pasadena, CA (PRWEB) October 14, 2011
eCivis, the nation's leading provider of grants management software, is pleased to announce that the Port of Los Angeles is using eCivis Grants Network: Tracking & Reporting to manage millions of dollars in grant funding.
eCivis' clients measure their success by increased competitive funding, streamlined processes, increased funding for their organizations — the list goes on. eCivis' grants management system has helped clients win billions of dollars in funding while simplifying the grants process for them. Below are two projects currently managed in Grants Network: Tracking & Reporting.
Project name: Harry Bridges Blvd Improvement
Funded by: Federal Economic Recovery Program: Highway Safety Improvement
Total Awarded: $21,472,000
The Harry Bridges Blvd Improvement Project consists of roadway improvements along a 1.3-mile segment in Wilmington. The street improvements along Harry Bridges Boulevard, from Lakme Avenue to Figueroa Street, will include grading, utility relocations, construction of concrete walks, gutters, driveways, traffic signals, fire hydrants, street lighting storm drainage, signage, landscaping, irrigation and fiber optic infrastructure. Construction is expected to be complete in January 2012.
Project name: Port Technology Advancement Program
Funded by: Recovery Act: Energy Efficiency and Conservation Block Grant (EECBG)
Total Awarded: $1,482,000
The Technology Advancement Program (TAP) serves as the catalyst for identifying, evaluating, and demonstrating new and emerging emissions reduction and electrification technologies applicable to the port industry. These technologies will be incorporated in future updates to the Port's Clean Air Action Plan (CAAP) as either new control measures, alternatives to existing emission reduction strategies, or as additional mitigation options to support Port growth. Projects that are seeking funding or other forms of assistance are required to submit a proposal explaining their technology and their assistance request. Proposals are evaluated by the TAP Advisory Committee using screening criteria including, but not limited to cost, feasibility, applicability, technological maturity, vendor qualifications and their ability to cost share.
The Port will utilize this funding to further its technologies efforts including, but not limited to, zero emission heavy duty trucks, shore-side power production, electric rubber tired gantry cranes, and harbor craft. The Port would limit grants using DOE funding to commercially available equipment that increases energy efficiency and reduces emissions. DOE funds would be limited to paying equal or less than the incremental cost of the new equipment, as compared to traditionally fueled equipment. DOE funding would be used to fund portions of the purchase of efficient equipment as described above, and for City staff salaries.
About eCivis
eCivis is the nation's leading grants management software solution and the ideal platform for improving local governments' and community-based organizations' grants performance. For more information about eCivis, visit http://www.ecivis.com.
For media inquiries: media(at)ecivis(dot)com
# # #