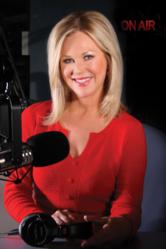 (PRWEB) October 13, 2011
Lis Wiehl knows a thing or two about the legal system.  The Fox News Channel legal analyst and host of "Wiehl of Justice" is a weekly "O'Reilly Factor" and "Imus In The Morning" contributor.  She's a Harvard Law School grad who has served as a legal analyst and reporter for NBC News and for NPR's All Things Considered.  Before that, Wiehl served as a Federal Prosecutor in the United States Attorney's office.  Lis has both prosecuted and reported on high-profile criminal cases, where she's been faced with terrifying real-life villains.
Now, Lis has limited availability to discuss the breaking legal and news stories of the day with audiences everywhere.
Ask Lis Wiehl what she thinks about some of the most pressing legal news today, including:
-- The "Operation Fast and Furious" scandal and Attorney General Eric Holder
-- Congressional investigations into Lightsquared and Solyndra
-- The current Supreme Court term, including this week's case on strip searches
-- The manslaughter trial against Michael Jackson's doctor, Conrad Murray
-- And much more...
Lis can also tell you about her latest, provocative thriller -- WAKING HOURS -- which explores what happens when a forensic psychiatrist and a former NFL linebacker team up to solve a murder with a supernatural twist.  Publisher's Weekly says, "A truly chilling predator and some great snappy, funny dialogue will keep readers engaged".
Most of all, get Lis's input on the breaking news of the day, as she brings her savvy perspective to almost any story in the news these days.  Interview her for your own program today by contacting Will Bower at will(at)allenmediastrategies(dot)com or 202-365-2536.
Contact: Will Bower
will(at)allenmediastrategies(dot)com / 202-365-2536
###