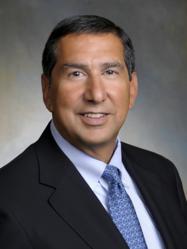 Berkeley Heights, NJ (PRWEB) October 19, 2011
Joseph T. Barmakian, M.D., orthopedic and hand surgeon, has recently joined Summit Medical Group's Department of Orthpedics at 202 Elmer Street, Westfield, N.J.
Dr. Barmakian earned his B.A. in chemistry at Bucknell University, Lewisburg, Penn., and his M.D. with honors at the University of Medicine and Dentistry of New Jersey-Rutgers Medical School, New Brunswick. After his internship in general surgery at George Washington University Hospital, Washington, D.C., he completed his residency in orthopedic surgery at the New York Orthopaedic Hospital/Columbia-Presbyterian Medical Center, New York, N.Y., where he was a Junior Anne C. Kane fellow and Chief Resident. He completed his fellowship in hand surgery at the NYU Langone Medical Center's Hospital for Joint Diseases in New York.
Dr. Barmakian is certified by the American Board of Orthopaedic Surgery with subspecialty certification in hand surgery. He has been a visiting clinical fellow in orthopedic surgery for Columbia University College of Physicians and Surgeons, New York. He is a diplomat of the National Board of Medical Examiners and American Board of Orthopaedic Surgery. Dr. Barmakian is a fellow of the American Academy of Orthopaedic Surgeons and a member of the New Jersey Orthopaedic Society, Medical Society of New Jersey, Union County Medical Society, New York Society for Surgery of the Hand, American Society for Surgery of the Hand, and Alpha Omega Alpha Honor Medical Society. He has authored articles and abstracts published in Journal of Hand Surgery. He also has delivered local and national invited presentations in his field.
Before joining Summit Medical Group, Dr. Barmakian practiced privately for 18 years with the Orthopaedic Hand and Upper Extremity Center in Westfield and Metuchen, N.J. His expertise includes surgery of the hand, wrist, forearm, elbow, and shoulder.
Providing exceptional primary and specialty care since 1929, Summit Medical Group has pioneered information technology advances with its electronic health records and electronic prescribing program. With more than 275 highly qualified healthcare providers, it serves as a unique model of healthcare in New Jersey. Through its nationally recognized award-winning customer service program, Summit Medical Group treats more than 55,000 patients per month at its Berkeley Heights campus and area satellites in Bayonne, Berkeley Heights, Millburn, Shorts Hills, Summit, Warren, and Westfield. NJBiz magazine named Summit Medical Group one of the Fifty Fastest Growing Companies in New Jersey. Summit Medical Group is a member of the American Medical Group Association For more information, visit http://www.summitmedicalgroup.com.
###