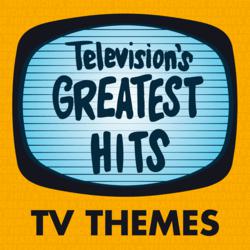 Oglio Records President Carl Caprioglio states "Television's Greatest Hits is a brand with terrific history and respect in the minds of consumers. I am thrilled that The Bicycle Music Company has trusted Oglio with this treasure.
Los Angeles, CA (PRWEB) October 14, 2011
Like all great TV shows, the legendary Television's Greatest Hits series is making a comeback. The ground-breaking series, originally released by TVT Records in 1985-1996, found the perfect reissue home with the offbeat label, Oglio Records by way of arrangement with The Bicycle Music Company. The series has often been imitated but the eight volume series remains the gold standard in television theme collections.
Oglio Records is initially releasing television themes bundled into "6-Packs" starting with "Classic Sitcoms" (9/6/11); "Cop Shows" (9/20/11); "Adventure" (10/4/11); "Classic Kids" (10/18/11); "Westerns" (11/1/11); "60's Sitcoms" (11/15/11); "Classic Sitcoms II" (11/29/11); "Detective Shows" (12/13/11); and "Classic Comedy" (12/27/11).
Television theme highlights of the initial 6-Pack releases include: Gilligan's Island, Dennis The Menace, Leave It To Beaver, The Andy Griffith Show, The Honeymooners, WKRP In Cincinnati, The Mod Squad, Adam-12, Kojak, Hill Street Blues, Lost In Space, Captain Kangaroo, Merrie Melodies, Road Runner, Underdog, Looney Tunes, Bonanza, I Dream of Jeannie, Bewitched, The Munsters, Petticoat Junction, The Dick Van Dyke Show, That Girl, The Bob Newhart Show, Family Affair, Secret Agent Man, Magnum P.I., Get Smart, The Tonight Show, Pink Panther, The Jackie Gleason Show, You Bet Your Life, and The Smothers Brothers Comedy Hour. Full album collections are being planned for release in 2012.
The Bicycle Music Company, founded in 1974, is a full service independent publisher and rights holder committed to exceptional, creative growth in the value of its owned and administered copyrights. Since its reorganization five years ago, Bicycle and its affiliates have acquired rights in catalogs such as Glen Ballard, Marvin Hamlisch, Foghat, Nine Inch Nails, Survivor, Cyndi Lauper, .38 Special, Marty Balin, Tammy Wynette, Hatebreed, Dwight Yoakam, Pete Seeger, Third Eye Blind, Night Ranger, Steve Dorff, Montell Jordan, The Fixx, Roy Ayers, Wes Farrell, Wayne Kemp, Ernie Maresca, Ewan MacColl, Phil Ochs, Arlo Guthrie and Sublime.
Oglio Records is a 19 year old independent label specializing in the fun and unusual. Modeled after the legendary Rhino Records, Oglio has released and reissued recordings from a diverse group of talent including comedians George Lopez, Jackie "The Joke Man" Martling (of Howard Stern Show fame) and Rob Schneider, as well as musical talent including Brian Wilson, Cyndi Lauper, Parry Gripp, Nerf Herder, BigBang, Roger Joseph Manning Jr., and Beatallica. Oglio Records is distributed worldwide by INgrooves/Fontana/Universal. http://www.oglio.com
###