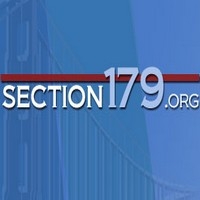 Letting that customer know the equipment purchase will qualify for a substantial tax deduction oftentimes turns that 'maybe' into a 'yes'
Atlanta, GA (PRWEB) October 18, 2011
With the economy remaining in a "challenging" state, many manufacturers and sellers of business equipment are looking for any edge they can get to help increase sales. One simple way is for sellers to remind prospective customers that their products qualify for the substantial Section 179 Tax Deduction.
That's the contention of http://www.Section179.Org, an informational website serving as a free resource on one of the very few tax incentives available to ordinary small business owners across the U.S. And they've decided to help in this respect by providing a free banner that equipment manufacturers and vendors can put on their website. The banner identifies a seller's products as "Section 179 Qualified", and also provides a link to the Section179.Org website so customers can learn more.
"We've found that sellers of equipment, vehicles, and software actually WANT their prospective customers to know about Section 179, because it helps sales" stated Section179.Org spokesperson Chris Fletcher. "When a customer is hemming and hawing over buying several thousand dollars in equipment, letting that customer know the purchase will qualify for a substantial tax deduction oftentimes turns that 'maybe' into a 'yes'."
The idea for the banner came about when Fletcher noticed thousands of manufacturers were linking to the Section179.Org website, hoping to make their customers aware of the generous tax deduction for business equipment. He figured the website could further help by making a "stamp of approval" that sellers could display.
"We talked to many equipment manufacturers, and they told us they really liked our website, and our 'plain-English' approach to the topic. Thus, they wanted their customers coming here" added Fletcher. "We just took that one step further and created our own 'Section 179 qualified' seal of approval. And so far, it's been very popular."
With Section 179 getting a nice boost for 2011, this is likely welcome news to equipment manufacturers. The "section 179 qualified" seal is available to any manufacturer or seller of business equipment (machinery, manufacturing equipment, vehicles, software, office equipment, office furniture, etc.), and is free of charge. Visit http://www.section179.org/section_179_and_equipment_sellers.php for more information.
About Section179.Org
With comprehensive Section 179 information written in "plain English" and tools like an updated Section 179 calculator, the site has proven to be successful in answering almost any Section 179 question a businessperson could have. It is also continually updated, bringing businesspeople the latest information on this important tax deduction.
###