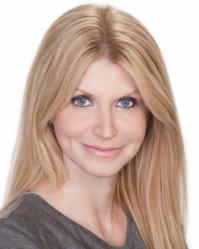 Ohio has shown a strong commitment to digital learning, as evidenced by its legislative commitment to make it a part of education policy.
San Francisco, CA (PRWEB) October 14, 2011
KnowledgeWorks subsidiary Ohio Education Matters today released an analysis of Ohio's performance on the first ever national report on digital learning.
The policy report, titled "Ohio's Road to High Quality Digital Learning," was released the day after the National Report Card on Digital Learning was announced by Digital Learning Now at the National Summit on Education reform in San Francisco. The National Report Card gave the state high marks for its work while challenging it to improve in other areas.
The report card grades each state based on its alignment with the 10 Elements of High Quality Digital Learning developed last fall, including access, personalized learning and quality choices.
In its analysis, Ohio Education Matters, a Cincinnati-based public policy research organization, noted that the creation of the Ohio Digital Learning Task Force, established by H.B. 153, "gives the state a mechanism for generating a bold vision and plan of action for systematically and swiftly facilitating a more comprehensive, strategic migration to digital K-12 learning environments in Ohio... Using technology should not be viewed as a replacement for effective traditional instruction, but rather as an enhancement and choice in the student's larger learning ecology."
The Digital Learning Now website highlighted Ohio's achievement: "Ohio is leading the nation in transforming education for the digital age. This year, the legislation created a task force to identify ways to expand digital learning in the state. Watch for a bold reform agenda next legislative session."
The report card also noted Ohio's availability of digital and blended learning options and alignment of online courses with rigorous state standards among its strengths, but Ohio can improve digital learning by implanting strategies such as requiring high school students to take at least one online course to graduate and expanding the number online course providers.
Lisa Duty, Ph.D., who leads digital innovation strategy and policy for KnowledgeWorks, said Ohio is well-positioned to further advance digital learning for all students, but she understands that the transformation ahead will require not only hard work but imagination.
"Ohio has shown a strong commitment to digital learning, as evidenced by its legislative commitment to make it a part of education policy and it stands out as a national leader for doing so," Duty said. "Universal access to high-quality digital options for all of Ohio's students is within our reach. Ohio is a state to watch, as evidenced by the Nation's Report Card and the upcoming work of the Task Force."
Launched in 2010, Digital Learning Now is a national campaign – managed by the former Florida Gov. Jeb Bush's Foundation for Excellence in Education in partnership with former West Virginia Gov. Bob Wise's Alliance for Excellent Education. The campaigns aims to advance policies that will create a high-quality digital learning environment to better prepare students with the knowledge and skills to succeed in college and career.
The Report Card's release comes on the heels of last week's inaugural meeting of the Ohio Digital Learning Task Force, which is developing a strategy to expand digital learning in the state. The Task Force grew out the passage of HB 153.
More than 30 key policymakers and education stakeholders from Ohio received scholarships from the sponsoring organization, Gov. Bush's Foundation for Excellence in Education, to attend the National Summit which ends today.
Robert Sommers, Ohio's Director of 21st Century Education, among those from Ohio attending the Summit, said the state's digital learning strategy can continue innovation that has marked its history.
"We want Ohio to be the best state in America for using digital technology in the pursuit of educational excellence and efficiency," Sommers said. "We envision a barrier-free environment for schools to innovate and a great place for leading-edge content and system developers to operate on behalf of students. We also envision Ohio as a supportive place for great teachers to create new learning options for their students, whether those students are in a classroom with the teacher or in a virtual classroom."
Brian Ross, President and CEO of KnowledgeWorks, whose subsidiary, Ohio Education Matters, has led education reform efforts, said it's important for the state's policy makers to be a part of the national stage provided by this week's Summit.
"This strong showing of Ohioans who are here and concerned about the future of education in our state is reassuring, because we all know access to a quality education for our children will impact our future in a positive way if we get it right," Ross said.
Read "Ohio's Road to High-Quality Digital Learning," on the Ohio Education Matters website (http://ohioeducationmatters.org).
To view video of Ohio Education Matters and KnowledgeWorks' "Learning Unbound" digital conference in January, click here.
Ohio Education Matters (http://www.ohioeducationmatters.org), a subsidiary of KnowledgeWorks, is a statewide, public policy research organization that focuses on connecting the dots between great innovations and those in the community who can make change. As a non-partisan entity, Ohio Education Matters acts as a catalyst of an education transformation in the state by conducting research, advocacy, engagement and policy development that inspires others to make the system changes needed today to prepare Ohio's children for the future.
KnowledgeWorks is bringing the future of learning to America's high schools and creating widespread, lasting change in the communities and states we serve. Our portfolio of high school approaches includes New Tech Network high schools, EdWorks high school redesign, Science, Technology, Engineering and Math (STEM) and Early College High Schools. Our Strive subsidiary is catalyzing a national movement focused on the success of every child from cradle to career.
###