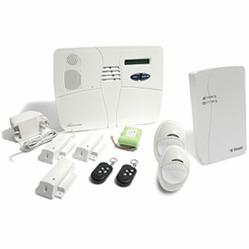 $1 A Day Keeps An Intruder Away
Los Angeles, CA (PRWEB) October 15, 2011
Home Security Systems detect burglars who try to enter private properties and businesses. These alarm systems are powered by home power supplies. When powers are off, so does the alarm system.
The systems are dependent on the houses' power supply which causes the alarms to deactivate once the power supply has been cut off. This is one risk consumers have to take upon purchasing alarms.
Your Alarm Now introduces a new innovation to security systems. The new innovation is the wireless security system which has an easier installation process, easy relocation in times of renovation and one which involves sensors instead of wires, which allows virtual control in houses, including garage doors, lights and remote ready appliances.
Aside from its wireless feature, the wireless home security systems do not rely on home power supplies and land line phone alone. They have independent battery and cellular backup technology which allows them to continue surveillance and detection even in cases of black outs or brown outs.
This only means that the safety and security they provide are not interrupted which decreases chances of successful burglar attempts, creating a safe atmosphere despite instances of opportunistic attacks. Since the wireless home alarms systems are able to continue their functions despite power supply deprivation and telephone line cut offs, they still send law enforcers in minutes in events of burglar attempts.
The wireless security system is installed by expertly skilled technicians who ensure proper and adequate installation. The process is easy, quick and does not create damage to your home. In times of renovation where you need to relocate most of the things present in your home, the wireless home security systems facilitate easy relocation and lessen hassle favoring home owners.
Your Alarm Now is an ADT authorized dealer who has been of service to protect families in CANADA and USA.
To learn more about Your Alarm Now and their services, visit them at http://www.youralarmnow.com/ or call 1-800-599-8452.
Name: Paul Shakuri
Company Name: Elite Security Services
Telephone Number: 800-599-8452
Email Address: pshak(at)youralarmnow(dot)com
# # #