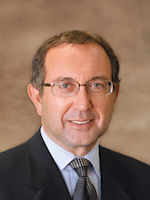 Patients save time, lower the overall costs and have a much better outcome than having multiple visits for a number of problems.
Scottsdale, AZ (PRWEB) October 18, 2011
Finding a dentist in Scottsdale who offers State-of-the-Art one-visit permanent dental crowns along with Sedation Dentistry is difficult. Starting in October 2011, the Scottsdale Center for Dental Medicine now offers both, which allows patients to sleep anxiety free through their treatment, and have all dental procedures performed in a single setting.
Surveys show that eighty percent of Americans fear the dentist. As Scottsdale cosmetic dentistry, dental crowns and dental implants have increased in popularity, so has the desire for many people to have these procedures performed in an anxiety free setting.
"For many of our patients with dental anxiety, the only answer for receiving a proper treatment is sedation or sleep dentistry. Dental sedation allows the Scottsdale dentist in one visit to perform more procedures for the patient. Patients save time, lower the overall costs and have a much better outcome than having multiple visits for a number of problems..." said Center Director Alexander Slepak, MD.
While being sedated at the Center, patients are continuously monitored. Often they wake up after the dental procedure, not realizing that the treatment had already been done. Patients frequently ask: "Did you start yet?" Thanks to sedation dentistry, the tormenting fear of loud drills and suction sounds is over for anxiety patients.
Besides sedation dentist Scottsdale, the Center concentrates on designing, fabricating and placing dental restorations (crowns, onlays and inlays), using CAD/CAM equipment and technology. By using specialized sensor and evaluating the existing condition of the tooth, the software generates virtual, 3-Dimentional, exact design of the patient's porcelain dental crown. Within less then an hour, the fabrication machine makes the crown right in the office lab.
"It is a remarkable tool, providing comfort and convenience for patients, without compromising the quality and the effectiveness of the product. Porcelain dental crowns are extremely durable, aesthetic, and contour naturally with adjacent teeth…" adds Dr. Slepak.
The permanent dental crowns in Scottsdale are made on the spot, right in the office, preventing the need for wearing temporary crowns for weeks and then needing more visits and often adjustment procedures. With the rising popularity in the US for cosmetic dentists Scottsdale procedures (300% increase in 5 years) along with porcelain veneers and crowns (250% increase in 5 years), being able to have such permanent crowns placed in the same setting, while asleep, means that patients escape any anxiety and receive the cutting edge treatment.
Along with the new combination of sedation dentistry and CAD/CAM technology, currently the Scottsdale Center for Dental Medicine has several special offers for new patients who require sedation (offers can not be combined). The initial Exam, X-rays, Consultation and Cleaning are free. For patients who need any dental work done, the initial sedation fee is waived. For patients who need dental crowns, the first in-house permanent porcelain crown will be placed at half-price.
Appointments can be made by calling the Scottsdale Center for Dental Medicine at 480 535 6669 or directly online by visiting the website at http://www.scottsdalecdm.com.
# # #