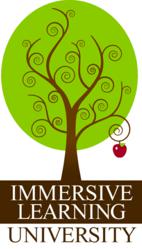 "This conference is very important. We're seeing increased interest from training leaders in busness, academic and government sectors wanting to capitalize on the real-world results that immersive learning provides"
Dennis Rees, Nexlearn President
Wichita, Kansas (PRWEB) October 16, 2011
The First Immersive Learning Conference and Symposium will bring together leaders in the field of immersive learning and simulations for a comprehensive overview of this rapidly expanding approach to training. The conference and symposium will be held January 18 - 20, 2012 at the Hotel Monteleone in New Orleans, LA.
NexLearn's Immersive Learning University Conference will offer professional development opportunities for everyone involved in Immersive Learning theory and production.
"This conference is very important," said Dennis Rees, NexLearn president. "Advances in theory, research and technology are rapidly bringing immersive learning to the forefront of practical, everyday training applications. We're seeing increased interest from training leaders in the business, academic and government sectors wanting to capitalize on the positive, real-world results that immersive learning provides."
The ILU Conference will include workshops exploring new and innovative applications for Immersive Learning and Simulations from some of the most experienced practitioners in the field, including features and functions discussions for those interested in NexLearn's simulation authoring and implementation technologies. The Conference will also feature case studies, best practices, peer discussions, technology Q & A sessions, future solutions discussions with NexLearn product managers, and networking opportunities.
This year's keynote speaker will be Dr. Will Thalheimer, Work-Learning Research, Inc. president and learning expert, researcher, instructional designer, business strategist, speaker and writer. The title of his presentation is "Simulations that Work: What the Research Says."
"This conference and symposium will be a valuable resource for all e-Learning developers, as well as those decision makers tasked with improving employee training programs," said Ken Spero, NexLearn Managing Director for the Immersive Learning University and conference organizer.
For more information on the conference, see the conference Web site:
http://www.immersivelearninguniversity.com.
For more information about NexLearn and SimWriter, visit the NexLearn Web site:
http://www.nexlearn.com
About the Immersive Learning University
The Immersive Learning University is chartered to provide the learning development industry with practical and advanced knowledge in the science of creating, producing, and deploying interactive learning courseware. The ILU is staffed with professionals possessing the highest level of experience and expertise in the industry of immersive adult learning.
About NexLearn
NexLearn is a custom education courseware developer with extensive expertise in creating immersive learning simulations. The company's experienced, award-winning team has introduced some of the most innovative courses, tools and technology to the e-Learning industry, including the award-winning SimWriter immersive learning simulation authoring tool.
###