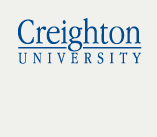 Omaha, NE (PRWEB) October 17, 2011
Creighton University is proud to announce that it has been ranked the best regional university in the Midwest by U.S. News & World Report in the magazine's 2012 edition of "America's Best Colleges" for the ninth year in a row. This marks the 25th straight year the University has been placed at or near the top of the magazine's regional rankings.
The rankings are based on up to 16 key measures of quality in seven categories: peer assessment, graduation and retention rates, faculty resources, student selectivity, financial resources, alumni giving, and (for national universities and national liberal arts colleges) graduation rate performance and high school counselor undergraduate academic reputation ratings.
The new rankings add to the list of accolades the University has received in recent years. In 2011 U.S. News & World Report also named Creighton among the top 25 business schools for finance as well as the 15th Best Law School for Dispute Resolution (tying with Stanford University).
"Creighton has been fortunate to receive national accolades from several prestigious national publications. The University takes great pride in these recognitions as they reaffirm our dedication to quality education for our students," said Timothy R. Lannon, S. J. Creighton president.
Individuals interested in studying at this prominent and highly ranked institution are not limited by geographic incompatibility. Thanks to technology, students from all over the country and even the world have the opportunity to study at Creighton, which offers several career-oriented programs online.
The online Master of Science in Security Analysis and Portfolio Management prepares investment professionals for top finance jobs with a curriculum designed around all three levels of the prestigious Chartered Financial Analyst® exam.
The online master's and graduate certificate programs in Negotiation and Dispute Resolution teach students to proactively and positively handle conflict.
Students in the online Master of Science in Information Technology Management learn to combine business skills with technological acumen to become effective leaders in this growing field.
The online Master of Science in Health Care Ethics gives health care professionals and others in related professions an understanding of the role of ethics in the field and an enhanced ability to explain, analyze, justify, and write about ethical decisions.
The dual MD/MS in Health Care Ethics offers students enrolled in Creighton's medical school the opportunity to earn two degrees in five years.
The online Doctor of Education in Leadership is an interdisciplinary program that draws on Creighton's Catholic and Jesuit tradition of social justice, self-reflection and service to develop leaders with the vision, dedication, and knowledge to promote transformational change.
For more information or to find out about future Virtual Open Houses where students can learn more about online programs at Creighton, visit the Upcoming Events page at http://www.creighton-online.com.
About Creighton University
Creighton University, a Catholic, Jesuit institution located in Omaha, Neb., enrolls more than 4,100 undergraduate and 3,200 professional school and graduate students. Nationally recognized for providing a balanced educational experience, the University offers a rigorous academic agenda with a broad range of disciplines, providing undergraduate, graduate and professional degree programs that emphasize educating the whole person: academically, socially and spiritually. Creighton has been a top-ranked Midwestern university in the college edition of U.S. News & World Report magazine for more than 20 years. For more information, visit our website at http://www.creighton.edu.
###