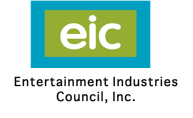 "In addition to being an important health issue for the public to better understand, ADHD also has strong potential as a rich source for character development and stories that have never been told before."
Los Angeles, CA (PRWEB) October 14, 2011
The Entertainment Industries Council, Inc. (EIC) through its Entertainment and Media Communication Institute (EMCI), in collaboration with Shire Pharmaceuticals, held a briefing yesterday hosted by Screen Actors Guild (SAG) to reveal the most recent developments on the nature and impact of Attention Deficit Hyperactivity Disorder (ADHD). ADHD for Storytellers, attended by approximately 40 members of Hollywood's creative community, featured a panel of experts to help inspire characters and content depicting ADHD.
"In addition to being an important health issue for the public to better understand, ADHD also has strong potential as a rich source for character development and stories that have never been told before," said Larry Deutchman, Executive Vice President of Marketing and Industry Relations at EIC. "We're grateful to both Shire and SAG for stepping forward to be a part of this initiative."
"We recognize at Shire that in order to make a real difference in the lives of patients and their families around understanding, accepting and managing ADHD symptoms, we need to think and act differently," said Michael W. Skoien, Vice President of Patient and Customer Excellence at Shire Pharmaceuticals. "We believe the television and movie community can help to make a positive difference for individuals and families that deal with the issues and challenges of ADHD on a daily basis through accurate and realistic portrayals of characters and stories."
"From its very inception, Screen Actors Guild has represented a diverse membership and has long advocated for non-discrimination, fair representation and inclusion. SAG is pleased to partner with EIC to further the mission of greater inclusion and accurate portrayals," said Screen Actors Guild Hollywood Executive Director Ilyanne Morden Kichaven.
EIC distributed a publication entitled Picture This: ADHD to attendees of the briefing, which will also be available to members of the creative community at http://www.eiconline.org. The publication contains critical information provided by key experts, as well as depiction suggestions and resources for entertainment creators looking to integrate ADHD into storylines and characters.
About 40 members of the entertainment industry attended the ADHD for Storytellers briefing. The shows that were represented included: "CSI Miami," "Drop Dead Diva," "Days of Our Lives," and "Bones." The networks, organizations, and studios in attendance included: CBS Television Studios, HBO, Disney ABC Cable, NBC Entertainment, Fox Broadcasting, Fox Television Studios, CW Network, Showtime, E!, Style Network, and T&J Productions, as well as individual members of the Screen Actors Guild.
The panel of experts included: James McGough, M.D., a professor of clinical psychiatry at UCLA who serves as the director of clinical teaching programs in ADHD at the Semel Institute for Neuroscience and Human Behavior as well as a member of the American Professional Society of ADHD and Related Disorders Board of Directors; award-winning filmmaker Chusy Jardine of Plan A Films; San Francisco Giants player Andres Torres, an active spokesperson for ADHD and the subject of Jardine's latest documentary Gigante, which focuses on Torres' struggle with ADHD; and Ana Romero, member of the Children and Adults with Attention Deficit/Hyperactivity Disorder (CHADD) Board of Directors, who works to raise awareness of ADHD and its effects within the Hispanic/Latino community. The panel was moderated by Ilyanne Morden Kichaven, the Screen Actors Guild's Hollywood Executive Director.
EIC, a nonprofit organization, was founded in 1983 by leaders of the entertainment industry to bring the power of the industry to bear on public discourse regarding health and social issues. The organization is considered to be the chief pioneer of entertainment advocacy outreach and one of the premiere success stories in the field of entertainment education and information resources. EIC continues to provide critical and quality information for entertainment creators through innovative and time-proven methods of "encouraging the art of making a difference" from within the entertainment industry. EIC also produces the simulcast national television special PRISM Awards Showcase which recognizes accurate portrayals of substance abuse and mental illness, including prevention treatment and recovery.
EIC also addresses issues such as diabetes, ADHD, science and technology, women's health, firearm safety, sun safety, human trafficking, terrorism and homeland security, eating disorders, obesity, and HIV/AIDS prevention. Its website is located at http://www.eiconline.org.
Shire Pharmaceuticals is one of the world's leading specialty biopharmaceutical companies dedicated to pursuing treatments for individuals with symptomatic diseases. Shire's Specialty Pharmaceuticals division specifically focuses on creating new and innovative small-molecule medications within the therapeutic areas of ADHD. Named Company of the Year at the European Mediscience Awards in 2010 and 2011, as well as having received several recognitions for its work raising awareness of ADHD through promotion strategies, Shire Pharmaceuticals has expanded to a global level and markets its products in over 50 countries around the world.
Screen Actors Guild is the nation's largest labor union representing working actors. Established in 1933, SAG has a rich history in the American labor movement, from standing up to studios to break long-term engagement contracts in the 1940s to fighting for artists' rights amid the digital revolution sweeping the entertainment industry in the 21st century. With 20 Branches nationwide, SAG represents more than 125,000 actors who work in film and digital motion pictures and television programs, commercials, video games, industrials, Internet and all new media formats. The Guild exists to enhance actors' working conditions, compensation and benefits and to be a powerful, unified voice on behalf of artists' rights. SAG is a proud affiliate of the AFL-CIO. Headquartered in Los Angeles, you can visit SAG online at SAG.org.
# # #