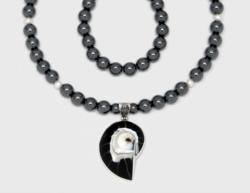 Web sites act as their own entities and tell you when they want to be redesigned," said Laura Moore, owner of Laura Moore Designs. "However, it isn't very common for such a small business to have an integrated shopping cart.
Annapolis, MD (PRWEB) October 17, 2011
Laura Moore Designs (LMD) has announced the launch of a newly designed Web site that fuses art and e-commerce.
The web site (http://www.lauramooredesigns.com) redesign includes shopping cart technology that allows customers to order seamlessly online.
Other technology enhancements to the site (http://www.lauramooredesigns.com) include a google calendar with event listings for the year, a Facebook link, and several new sections. With the addition of the shopping cart, LMD can now accept all major credit cards.
The site has several new sections including a "giving back" page that features all the charities LMD supports. The page displays logos and links to organization Web sites. "We are excited to be able to offer some visibility to the organizations we support," said Moore, "It is very gratifying to see all the logos and know that we are making a small difference in the community."
New content is also online with the launch, including the Fall 2011 collection, show schedule and a new "special finds" section. This section is for unique pieces, outside the designer's regular collection.
The launch of the company's new Web site also coordinates with the 10-year anniversary of the business.
About Laura Moore Designs
Laura Moore Designs was founded in 2001 in Annapolis, Maryland. The owner, Laura Moore, is a local Annapolitan who loves being near the water. Many of her designs reflect a coastal influence. Laura's original jewelry designs primarily feature sterling and fine silver, gemstones, freshwater pearls and Swarovski crystals. The wire-wrapping line of home accents includes serving pieces, ice buckets, wine glasses and more, decorated with an artistic flair. Products are available on the Web site, via art shows, select stores and custom appointments. For more information, contact laura(at)lauramooredesigns(dot)com.
Web site: http://www.lauramooredesigns.com
###