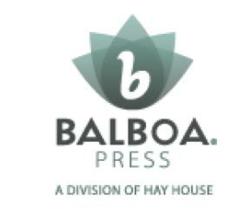 Bloomington, IN (PRWEB) October 18, 2011
Balboa Press, a division of Hay House Inc., and leading self-publisher of personal empowerment books with a positive message, today announced that Transformational Author Experience contest winners, Cynthia Najim and Lisa Van Allen, would each be awarded a free Balboa Press publishing package. The contest, sponsored by Transformational Author Experience founder and three-time award winning author Christine Kloser, has twenty-nine winners, with five winners receiving manuscript review opportunities from New World Library's influential president and publisher, Marc Allen.
The Transformational Author Experience is a powerful author learning resource for self-help writers interested in turning their world-changing ideas into a published book. Built on the experiences of founder Christine Kloser along with New York Times bestselling authors Sonia Choquette, Gay Hendricks, Marci Shimoff, John Assaraf and Robert Allen, and Tribal Author founder Jonathan Fields, the program offers a unique perspective on how to create a powerful, uplifting manuscript and turn it into a wide-reaching success.
"When Christine Kloser approached Balboa Press about being included in this year's Transformational Author Experience writing contest, we knew it was a perfect match," said Keith Ogorek, Senior Vice President of Marketing at Author Solutions, Inc., the parent company of Balboa Press. "Balboa is the personal empowerment book industry's leading self-publisher. Christine has put together an incredible resource that has helped many authors achieve their publishing goals, and we are always looking for great new talent to build our library."
"We were very proud to offer the winners of this year's Transformational Author Experience contest such amazing publishing opportunities from Balboa Press," said Christine Kloser. "Nothing feels better than knowing we've helped people deliver their powerful stories of self-reflection and self-fulfillment around the world."
This year's top prize winners were Michelle Alexander, Doug Greene, Susan Hyatt, Dr. Rebecca Ocean, Nadine Love, Cynthia Najim and Lisa Van Allen. For more information about the winners and the contest, please visit: http://www.transformationalauthor.com/contest/.
For more information about Christine Kloser's Transformations Author Experience, please visit: transformationalauthor.com. To begin publishing your book with Balboa Press, please visit balboapress.com or call 877-407-4847 today.
About Balboa Press
Balboa Press, a division of Hay House, Inc is, a leading provider in publishing products that specialize in self-help, and the mind, body and spirit genre. Author Solutions, Inc is the world leader in indie book publishing. Through this alliance, authors benefit from the leadership of Hay House Publishing and the speed-to-market advantages of the Author Solutions self-publishing model. To start publishing your book with Balboa Press, call 877-407-4847 today.
###