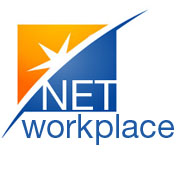 Job seekers market their skills for hire, to other members, on a contract basis.
Columbia, MO (PRWEB) October 18, 2011
Networkplace, LLC, announces the launch of the company's website, http://www.Networkplace.biz. The membership site offers social networking and review site features designed to assist the unemployed community find contract work. Those looking for work are able to create a profile free of charge.
There are no employer job postings, however, or companies to review. Job seekers market their skills for hire, to other members, on a contract basis. All reviews on the site are conducted individually, member-to-member.
Geographic searches are available to paying members, along with the ability to request reports on other members or within regions. Paying or consuming members are thus encouraged to conduct research ahead of contacting another member for work. Making the information available is an effort to lower barriers on what is essentially a new industry.
Unemployment has topped 9% for 27 of the past 29 months, according to the Bureau of Labor Statistics. Underemployment and long-term unemployment also impacts millions of Americans. "Everyone has a skill or talent that can be put to work." said Paul L. Wooderson, owner of Networkplace, LLC. "We simply ask the public to begin looking at these skilled individuals when they can meet a need instead of instinctively opening their local yellow pages." It is a movement the company hopes will catch on.
Wooderson understands that such a movement will be outside the comfort zone for many American consumers, but believes the change can take place. Review sites have already gained popularity and the unemployment issue affects millions either personally or through a close contact. Networkplace is merely a marriage of the two.
The initial effort in any market is the recruitment of skilled labor currently underutilized in the traditional workforce. Networkplace currently reaches out to these individuals through local points of contact where they may seek assistance. The company also hopes that members will share the site with personal contacts who may be out of work.
Formed in July 2011, Networkplace, LLC was founded with the mission of creating communities that work. Working communities not only represent high levels of sustainable employment, but they also characterize a "help your neighbor" commitment. A complement to traditional employment agencies, the company believes that community involvement in the current unemployment crisis may be the key to moving lives in a positive direction.
###