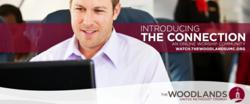 "Our traditional worship experience is distinct and unique among online worship offerings, since the majority of church Internet broadcasts today follow a 'modern praise' format."
- Ed Robb, Senior Pastor
The Woodlands UMC
The Woodlands, TX (PRWEB) October 14, 2011
The Woodlands UMC launches a weekly live stream of its traditional worship services for the first time beginning 11 a.m. CDT Sunday, October 16, 2011. The live stream is available online at http://watch.thewoodlandsumc.org. Several rebroadcasts are offered throughout the week: Sundays at 1 p.m. and 6 p.m.; Tuesdays at 7 p.m.; Wednesdays at 6 a.m. and 11 a.m.; Saturdays at 10 p.m.; and Sundays at midnight and 2 a.m. (all times CDT).
"We are pleased to offer this live streaming option to our families, friends and acquaintances around the corner and around the world," said Senior Pastor, Ed Robb. "It allows for unprecedented numbers of people to join us in a traditional worship experience, regardless of where life finds them each Sunday morning," he said.
"The Connection" is called an online worship community since the site will eventually offer interactive chat and prayer opportunities between the online pastoral team and website visitors. Currently the site offers a complete worship service, sermon notes, tabs for prayer requests and online giving.
Traditional worship is held at 11 a.m. in the church's domed sanctuary each Sunday. The service follows a formal United Methodist order of worship and features an 80-member choir, organ and full orchestra.
Contact Mike Sims, Communications Director, for more information or to schedule an interview at
281.433.0728 or email msims(at)twumc(dot)org.
The Woodlands UMC is a 9,500-member congregation located in suburban Houston, Texas. The church offers dynamic worship, adult and children's programs, Bible studies, small groups, seniors groups, and missions/outreach opportunities. The church offers five unique worship formats and seven live worship services each week. To learn more visit the church websites: thewoodlandsumc.org and loftchurch.com
# # #