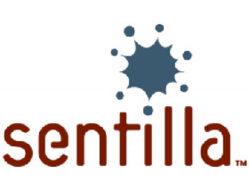 Redwood City, CA (PRWEB) October 14, 2011
What: Dr. Joe Polastre, CTO and co-founder of Sentilla, will share best practices for data center managers faced with immense challenges in aligning activities with business objectives while keeping costs low. Polastre's innovative concept of managing data centers like factories – industrializing them to optimal output – minimizes capital investment and operating costs.
Attendees will learn useful tips on how to leverage resource utilization, reclaim power capacity and maximize business value. Sentilla is also listed as a sponsor.
Gartner listed Sentilla as a company to watch in this year's 2011 Cool Vendor category, which defines Sentilla as a company that provides breakthrough technologies and solutions to enable users to grow and innovate; has significant business impact; and has captured Gartner's curiosity for the past six months.
When: Wednesday, October 19, 5:45 - 6:00 p.m. ET
Where: Booths #216 and #ET15, Walt Disney World Dolphin – ITxpo Show Floor – Emerging Technology Pavilion Theater, Orlando, Florida
Who: Dr. Joe Polastre is Chief Technology Officer and Co-founder of Sentilla, the leading provider of data center analytics. He is an entrepreneur and technology executive with an outspoken opinion on energy strategy, policy, and trends. Named one of BusinessWeek's Best Young Tech Entrepreneurs, Dr. Polastre has also been awarded the Silicon Valley/San Jose Business Journal 40 Under 40 Entrepreneurs Award. He is well known for proposing next generation data center architectures at Sentilla's blog, http://blog.sentilla.com.
For More Information:
Please visit Gartner: http://www.gartner.com
Please visit Sentilla: http://www.sentilla.com
About Sentilla:
Sentilla maximizes data center efficiency through physical, virtual, and cloud IT infrastructure optimization. With application software that discovers, monitors, analyzes, plans and automates data center workloads, Sentilla connects performance with spending to accelerate business agility at the lowest possible cost. Sentilla has received industry praise for the company and its technology, most recently being named a 'Cool Vendor' by Gartner in data center infrastructure management and included in GigaOM's Structure 50. For more information, please visit the Sentilla website at http://www.sentilla.com, Twitter at twitter.com/sentilla, Facebook at facebook.com/sentilla, and YouTube at youtube.com/sentilla.
Media Contact:
Sam Hallock, Schwartz MSL
(415) 512-0770
sentilla(at)schwartzmsl(dot)com
# # #