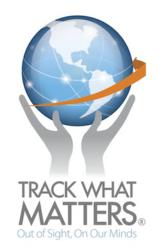 Adding the Track What Matters GPS units has had a tremendous impact on our business.
Flower Mound, TX (PRWEB) October 14, 2011
Track What Matters today announced that Arrow Specialized Carriers plans to roll out its GPS tracking devices integrated with Garmin technology to its entire fleet after a widely successful test of the technology.
Arrow Specialized Carriers had begun a search for GPS tracking technology earlier in the year, and had chosen another vendor. However, after an unsuccessful installation and slow moving customer service, Arrow decided to scrap the technology and asked Track What Matters to solve their problem. In need of a rapid turnaround, Track What Matters was able to configure their Garmin devices with its devices, ship them back to the Arrow, and install on five units--all in under a week.
"We should have gone with Track What Matters in the beginning," said Kevin Haas, CFO of Arrow Specialized Carriers. "The other vendor's customer service was non existent. So far, adding the Track What Matters GPS units has had a tremendous impact on our business. We've been so pleased with the response from Track What Matters that we plan to roll out the technology to our entire fleet, which will eventually be up to 60 vehicles."
"One of our biggest differentiators is our commitment to customer service," said Steven Van Ooyen, chief executive officer of Track What Matters. "We have technicians on call 24/7 and we can help our customers locate vehicles and other assets if they're away from a computer. Our commitment doesn't stop once the devices are installed."
 
More details are available at http://www.trackwhatmatters.com.
 
About Track What Matters LLC (http://www.trackwhatmatters.com)
Track What Matters provides customized GPS tracking solutions for vehicles in the United States, Mexico, Canada, Africa, the Middle East, and portions of Asia. They support companies who need to keep track of assets, containers, trailers and more.
Track What Matters has made a conscious effort to ensure its service is very easy to use while providing comprehensive delivery of vehicle tracking information. Track What Matters, LLC is a GPS tracking company that specializes in creating customized GPS tracking solutions specific to the individual needs of their clients. By leveraging cutting-edge GPS tracking hardware with vanguard and incredibly powerful yet user-friendly web-based software, Track What Matters, LLC has helped numerous Fortune 500 clients improve return on investment by reducing waste and inefficiencies elsewhere. With a core philosophy of customized solutions culminated with unprecedented customer service, Track What Matters, LLC is the GPS fleet tracking company that leading companies turn to for innovative and customized solutions and 24/7 accessibility. For more information, visit http://www.trackwhatmatters.com or call 800-293-0420.
Email signup(at)TrackWhatMatters(dot)com to receive emails that spotlight critical trends in the GPS tracking industry.
Get the inside scoop on our GPS tracking strategies - follow us on Twitter:
@TrackWhat Matters
###