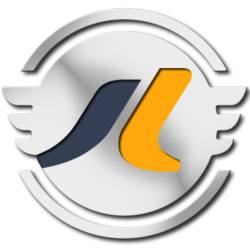 Travelers demand mobile access to essential flight details regardless of their origin and destination cities.
Portland, OR (PRWEB) October 17, 2011
Conducive Technology Corp, parent company to FlightStats, today announces results of an ongoing geographical coverage expansion project that is substantially increasing the percentage of global flights for which it can provide status. With over 5 million unique monthly visitors to its websites and mobile apps, FlightStats is the go-to source for authoritative day-of-travel flight status information for travelers around the world. FlightStats' data reaches millions more via developers, airports, airlines, travel agencies and publishers who power their travel applications with FlightStats' data and Web services. In the past 9 months, FlightStats has grown its coverage of global flights from 64% to 77%. "Expanding the breadth and depth of our data coverage is a company priority," says Jeff Kennedy, CEO of Conducive Technology. "Travelers demand mobile access to essential flight details regardless of their origin and destination cities." A recent study by SITA confirmed that checking flight status is of utmost importance to travelers equipped with smart phones and tablets.
While FlightStats' coverage in North America is consistently at 95% or greater, deep strides have been made in the following regions:
Europe – 83% coverage
Asia-Pacific – 76% coverage
Latin America – 55% coverage
Middle East – 74% coverage
Deepening coverage in emerging markets is also a priority:
China – 79% coverage
India – 82% coverage
Brazil – 61% coverage
The ongoing coverage expansion solidifies FlightStats position as the preferred choice for mobile app, digital signage and media developers. "Our network of five hundred plus independent developers generates more than 100 million data queries per month, reaching users of major sites like USA Today and Accuweather, top selling mobile apps like FlightTrack and Kayak, digital signage solutions like Marriott Courtyard's GoBoards, email/SMS alerts by Alaska Airlines and in-terminal displays at over 40 airports. Millions more access FlightStats through data sharing agreements with Google and Bing," says Mr. Kennedy. "Our responsibility is to stay ahead of our customers' needs by continually investing in global coverage expansion and flexible options for providing access to the data."
The coverage expansion project will be ongoing and FlightStats is committed to being transparent about the results. The latest figures will be posted in the FlightStats Developer Center.
About FlightStats
FlightStats is the world's premier day-of-travel and historical air travel information provider. Visitors to FlightStats branded websites, mobile apps and third-party apps powered by FlightStats can get easy and comprehensive access to flight status, flight map tracking, on-time performance ratings, airport delays, local weather/traffic conditions, airport service/amenities and airport interactive maps. FlightStats also provides email/SMS delivery of flight disruption alerts.
# # #