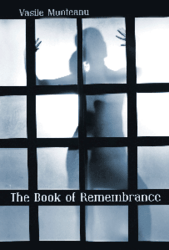 The (book) tackles places with meaning for the author, including his native Romania.
North Las Vegas, N.V. (PRWEB) October 20, 2011
Memories can fade and gain a rosy glow, tainted by the passage of time and the vagaries of the mind. People remember things with both fondness and regret, especially people and places they have experienced. This new collection of poems deals with themes of emotion and mental states, with memory as the overarching, unifying focus of the author's words.
The Book of Remembrance tackles places with meaning for the author, including his native Romania. The author writes from a place of raw emotion, such as this stanza from Romania #15, a poem on loneliness, that reads "Within a distance without end, there's no has been. I seek a loneliness within, I feel your skin." Romania #22 highlights love's intensity: "Love is not to be squandered on the loved. It insists on the hunger of the starved." China, Austin, Las Vegas and Paris also provide settings for this inspiring work. Vegas #10 reveals the author's depth of feeling: "Don't look back in haste, it's a waste. Nothing left behind but my mind."
This is the second book of poetry for Author Vasile Munteanu, who also wrote The Book of Aloneness. Munteanu, who has been teaching literature and philosophy at the College of Southern Nevada in Las Vegas, also has published a novel, Godmaker. He has a bachelor's and a master's degree in English from Oakland University in Michigan and a Ph.D. in philosophy, interpretation and culture from State University of New York at Binghamton.
For more information, visit http://www.vmunteanu.net
THE BOOK OF REMEMBRANCE
Vasile Munteanu
Dog Ear Publishing
ISBN: 978-145750-561-4 264 pages $40.00 US
Available at Ingram, Amazon.com, Barnes & Noble
and fine bookstores everywhere
About Dog Ear Publishing, LLC
Dog Ear Publishing offers completely customized self-publishing services for independent authors. We provide cost-effective, fast, and highly profitable services to publish and distribute independently published books. Our book publishing and distribution services reach worldwide. Dog Ear authors retain all rights and complete creative control throughout the entire self-publishing process. Self-publishing services are available globally at http://www.dogearpublishing.net and from our offices in Indianapolis.
Dog Ear Publishing – self-publishing that actually makes sense.
###