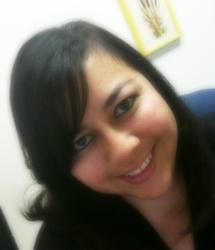 Irvine, CA (PRWEB) October 16, 2011
By 2018, 61 percent of jobs in California will require a college degree, but where does that leave the 84 percent of working California Hispanics over the age of 25 who do not have a degree?
With 28 percent of their undergraduate student population of Hispanic descent,Brandman University affords new opportunities for working California Hispanics to obtain a college degree. In fact, Brandman University reports that 70 percent of its Hispanic undergraduate students graduate within six years as compared 68 percent of white students who graduate in the same time period*. These figures contrast with a recent study of national graduation completion rates that indicate 51 percent of Hispanic students versus 59 percent of white students graduate in six years*.
Anna Lopez enrolled in psychology classes at Brandman University with the ambition to advance her career path by launching a program that would encourage at-risk youth to pursue their college dreams. She discovered that Brandman's unique blended approach of online and onground scheduling allowed college to fit into her busy lifestyle. The university caters to the working adult and offers a broad array of student services that helped her succeed. Lopez's dedication and perseverance emulates this year's Hispanic Heritage Month theme "Many Backgrounds, Many Stories…One American Spirit."
Unfortunately not everyone in her family was supportive. Her Mexican-American grandmother accused Anna of forcing her family to make great sacrifices. "She told me I should be taking care of my family, not going to school." Anna said. "You already have a job," she said. But I wanted more for myself and my children."
According to the Hispanic Association of Colleges and Universities (HACU), 11.6 percent of Hispanics have committed to returning to college. However, several studies indicate that Hispanic students face unique risks and challenges in higher education, i.e., family ties that impel them to prioritize others' desires and economic challenges due to their traditionally lower earnings. Despite the strides Hispanics have made, including a 24 percent rise in enrollment in higher education institutions for students ages 18-24, only 19 percent of Hispanic adults ages 25-64 have a college degree, while 42 percent of white adults do. The National Center for Education Statistics has also reported that the majority of Hispanic college students work full time and at least 80 percent work part time.
Despite the odds, Lopez forged ahead on her new career path. She even established The Psych Club to create a network of Brandman students with mutual interests and professional goals.
Her sacrifices were rewarded when she recently made the honors list, and her grandmother told her how proud she was. And if imitation is truly the greatest form of flattery, Lopez was complemented several times over when four family members decided to pursue their degrees as well.
About Brandman University
Brandman University is a private, non-profit institution accredited by the Western Association of Schools and Colleges (WASC). Established in 1958 and a part of the Chapman University System, Brandman blends a legacy of academic excellence with progressive, innovative curriculum and strong support services designed for working professionals. The university serves more than 10,000 students annually in 52 undergraduate, graduate, credential, and certificate programs in arts and sciences, business, education and health, both offered online and through 26 campuses in California and Washington. For more information, visit http://www.brandman.edu or call 800-746-0379.
###