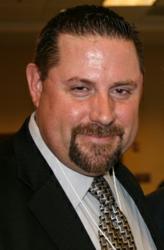 "I believe SUMATICI provides the best Business Assessment available to SMB at a reasonable price"
Huntington Beach, CA (PRWEB) October 15, 2011
The premium online "Confidential Business Assessment" for small businesses with revenues of less than fifty million dollars ($50M) and no more than five hundred (500) employees is now available. Developed over a three year period by Tony D. Smith, President/CEO of SUMATICI, Inc. takes approximately one hour to complete and returns a complete analysis prepared by SUMATICI's staff of professionals. With proper documentation in order, which is critical in acquiring funding, SUMATICI then exposes businesses to the right funding sources where they are most likely to get the required capital.
SUMATICI, Inc. which is an acronym for "Start-Up Management Accounting Tax Investment Consulting Incubator" is a new business incubator formed to help small businesses in any stage of development.
According to the U.S. Small Business Administration (SBA), small business represent 99.7 percent of all employer firms, employ just over half of all private sector employees, pay 44 percent of total U.S. private payroll, have generated 64 percent of net new jobs over the past 15 years, create more than half of the non-farm private gross domestic product (GDP), hire 40 percent of high tech workers (such as scientists, engineers, and computer programmers), are 52 percent home-based and 2 percent franchises, made up 97.3 percent of all identified exporters and produced 30.2 percent of the known export value in FY 2007, and produce 13 times more patents per employee than large patenting firms; these patents are twice as likely as large firm patents to be among the one percent most cited.
SUMATICI provides a variety of business resources and incubation such as overhead infrastructure, IT, accounting, financial planning, marketing and management with C-level executive experience and access to capital. Each business may need one, some or all of these resources which SUMATICI provides.
Tony Smith, President/CEO of SUMATICI, Inc. has this to say, "My focus for over 17 years is to help small business owners do what they do best and assist them in building a team to manage the other critical components of running a successful business. In today's business environment no one person can do it all. SUMATICI with its highly skilled teams of business professionals is here to help the entrepreneur with everything from marketing to capital funding."
ABOUT THE COMPANY
It all starts by going to the website, Sumatici, and answer a 200 question Confidential Business Assessment (CBA) online tool for $399. Within 5 business days, the client will receive a formal assessment report summarizing the business model, an outline of a certified business plan taking into account the clients responses and SUMATICI's recommendations for moving forward and the most feasible financing options, and a physical copy of the Business Owner's Handbook.
For the small-business entrepreneur this is an opportunity to have your business ideas reviewed and evaluated by a business development team with over 60 years combined experience in the field, without paying thousands of dollars up-front for an unproven idea.
For investors this provides an independent evaluation of the readiness and funding feasibility of a potential business.
SUMATICI, Inc. is a professional consulting firm serving small businesses in various stages of development including start-up, turn-around, pre-revenue, and post revenue where the business needs access capital to achieve economies of scale. SUMATICI is a member of the National Business Incubator Association. SUMATICI has an internal fund to invest in companies as well as a fee-based program. Click this link to Sumatici to discover how SUMATICI, Inc can help a business grow.
Tony Smith is a keynote speaker at universities and major corporations through out the US. He is available for media interviews and speaking engagements.
# # #