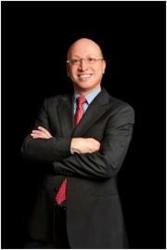 Cheryl Clarkson, Founder and CEO of SkinHealth, states "I am delighted we will now be able to offer our clients clinical dermatology services to keep them healthy, as well new cosmetic procedures to help them stay fresh and vibrant."
Boston, MA (PRWEB) October 20, 2011
Massachusetts based SkinHealth Centers offer an extensive array of cosmetic and skin care services. Goldberg Dermatology Associates includes dermatologists and other clinicians who will now provide medical dermatology services the Boston SkinHealth Center.
Medical dermatology service s provided by Goldberg Dermatology Associates includes the treatment and management of all types of skin conditions including acne, rosacea, rashes, etc. Skin cancer screening and biopsies will be performed.
David Goldberg, M.D. was recently elected to the board of directors of the American Academy of Dermatology and Secretary to the board of directors of the American Society for Dermatologic Surgery. He also serves as a co-vice-president of the Skin Cancer Foundation.
Cheryl Clarkson Founder and CEO of SkinHealth, states "I am delighted we will now be able to offer our clients clinical dermatology to keep them healthy, as well new cosmetic procedures to help them stay fresh and vibrant."
Daniel Townsend, MD, Medical Director of SkinHealth, states " We are proud to have some of the top physicians in their specialties: David Kieff, M.D. and Daniel Driscoll, M.D., affiliated with us. Dr. Goldberg is a wonderful addition to the team. His reputation as a superb clinician, educator, and laser guru is well established."
About SkinHealth, Inc.
SkinHealth Centers is Boston's leader in helping men and women look fresh and vibrant at any age. Operating since 1999, SkinHealth Centers are located on Newbury Street in Boston, MA as well as Chestnut Hill, MA and Wellesley, MA. It offers non-invasive facial rejuvenation, such as Botox and fillers; sophisticated, state- of –the- art cosmetic laser services; cosmetic surgery; advanced skin care treatments; body contouring and SkinHealth's award-winning skin care products. http://www.youtube.com/watch?v=JzpbNdq3lj8&feature=player_embedded
About David J. Goldberg, M.D.
David J. Goldberg, M.D. is recognized nationally and internationally for his innovative work with skin lasers, cosmetic dermatology and facial rejuvenation techniques. A board-certified dermatologist who has been in practice since 1985, he has treated patients and taught doctors throughout the world in the use of these cutting-edge technologies.
Dr. Goldberg earned his medical degree from Yale University. He completed his dermatology residency and dermatologic surgical fellowship at New York University Medical Center. He is a clinical professor and director of Laser Research in the department of Dermatology at the Mount Sinai School of Medicine.
Dermatology appointments are available at convenient hours at SkinHealth Centers on Newbury Street in Boston, MA.
For more information, contact:
Cheryl Clarkson, President
SkinHealth, Inc.
781-431-0454
cclarkson(at)skinhealthcenters(dot)com
# # #