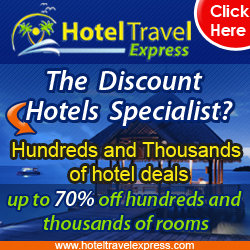 Cheap hotels in Paris offered by HotelTravelExpress for All Saints Day.
Perth, Western Australia (PRWEB) October 17, 2011
France is a famous tourist destination and is well-known for hosting interesting events and festivities. France is also popular in celebrating its national holidays and festivals with great enthusiasm and tourists keep coming to France all the year round. Planning to visit the city at the very beginning of November is a remarkable idea as France will mark All Saints Day on the 1st November with much excitement and fun.
La Toussaint or All Hallows Eve as it is known are widely referred as All Saints Day which is part of the national holiday in France. All Saints Day is more like a tradition that is followed and conserved for many years and passed on to generations to come. La Toussaint is a two-day festival with the first day as All Saints Day, in remembrance of the Catholic saints and the very next day is All Souls Day, to pay tribute to the loved ones.
La Toussaint or All Saints Day is the most awaited holiday among the people of France. During this time people make sure to visit the church for attending Mass and other special services. This tradition has been followed for many years by people in France. Well-known for their sense of rituals and traditions, they also visit the graves of famous Saints and their loved ones and often leave flowers on their graves as a symbol of honour.
This is indeed the best time for family reunion where all the members of the family are together for a while, and they can plan for a small vacation because two-day holidays in a row do not occur very often during the year. Moreover, the autumn school holidays are already here at that period of time. HotelTravelExpress is a worldwide hotel specialist helping people all around the world to find the cheapest and comfortable accommodation.
It is obvious that for such a special occasion thousands of tourists will troop out to France to enjoy the event. Finding France hotels through the website HotelTravelExpress.com makes it much easier as it has numerous hotels throughout France including cheap hotels in Paris at discounted rate. Arriving guests do not have to stress themselves before finding the best hotel deals as HotelTravelExpress is also known for its excellent international service. Keeping in mind the luxury and comfort of the vacationers, HotelTravelExpress provides the cheapest hotels all around the world.
For more information, please contact info(at)hoteltravelexpress(dot)com or http://www.hoteltravelexpress.com.
###