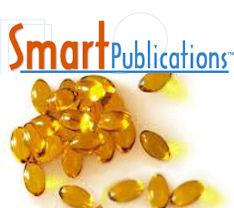 It is important to learn the facts about tocopherols in your supplements before taking the wrong vitamin E.
Petaluma, CA (PRWEB) October 17, 2011
Headlines are buzzing in media and news stories that vitamin E causes prostate cancer – so says a new study published in the Journal of the American Medical Association (JAMA) entitled "Vitamin E and the Risk of Prostate Cancer". The primary research scientist, Eric A. Klein, MD, claims to find a link between the popular antioxidant and one of the most common cancers in men. The Wall Street Journal reported in it's headlines following the study that "Vitamin E Is Linked to Prostate Cancer."
But the WSJ and other media outlets aren't telling the whole story. As the researchers themselves identify, the type of vitamin E administered to the men in this study was a supplement made of all-rac-alpha-tocopherol acetate, a synthetic version of just one of the 8 natural compounds that together make up real vitamin E. That's right, as seen before, researchers are basing their entire study on people taking this one constituent of vitamin E – plus, as a synthetic form derived from petroleum products. This is not even remotely comparable to getting the full spectrum of vitamin E compounds found either in a natural diet with plenty of vitamin E rich foods, like nuts, seeds, and greens or in a supplement containing "mixed tocopherols." Mixed tocopherols are the natural mix of compounds that make up real vitamin E, and they deliver important ingredients required for heart health, do not promote prostate cancer, and best of all, abundant clinical evidence exists to support real vitamin E's benefits. Synthetic vitamin E is well known by medical researchers to be not only much less effective, but potentially harmful. Studies, like this one, shows that the real headline here should read, "Synthetic versions of vitamin E instead of real vitamin E pose health risks for men."
Are Supplements Safe?
Consumers might be rightfully wondering whether their vitamin E supplement is still safe to use and what steps they should take in light of this new research. While lead author Dr. Klein's claim that, "dietary supplementation with vitamin E significantly increased risk of prostate cancer among healthy men," is misleading, there is a takeaway here for those who use vitamin E: read the labels carefully!
According to the FDA, "vitamin E" is the collective name for a group of eight fat-soluble compounds with distinctive antioxidant activities. Of these eight, alpha tocopherol was formerly thought to be the most potent compound for human health. Studies now show that gamma tocopherol plays a much more important role in humans, yet alpha tocopherol is still the type of vitamin E most likely found in many lower quality supplements. No one wants to be taking a supplement that might cause health issues. It is very important to learn the facts about tocopherols before taking the wrong vitamin E.
Do supplements contain synthetic vitamin E?
Yes, if the vitamin supplement label lists vitamin E as: dl-alpha tocopherol, dl-alpha tocopheryl acetate, or dl-alpha tocopheryl succinate. The prefix "dl" indicates synthetic. You may also find the full name for synthetic vitamin E: all-rac-αlpha-tocopherol acetate.
Which supplements contain natural vitamin E?
Vitamin E supplements contain natural forms if it contains ingredients listed as d-alpha tocopherol, d-alpha tocopheryl acetate, or d-alpha tocopheryl succinate. The one-letter prefix "d" denotes the natural form of vitamin E's alpha tocopherol constituent. As noted above, what is really wanted is "mixed tocopherols," which means that all the compounds that make up real vitamin E, are present. If "gamma tocopherol" is listed, consumers can be confident it contains this most important and health-promoting type of vitamin E.
Try an online search for "high ratio of gamma to alpha vitamin E compound supplement" since this is likely to help consumers find vitamin/supplement companies who are aware of the important distinctions. What is helpful are natural vitamins that offer health benefits and supplements that both men and women actually can use.
With the National Academy of Sciences recently recognizing natural vitamin E as the form of vitamin E that humans assimilate most effectively, understanding the facts versus the hype is what is needed to make healthy decisions.
About Smart Publications™
Smart Publications™ clarifies the complex world of nutritional science. The editors and researchers at Smart Publications review and analyze thousands of scientific studies per year, succinctly capturing and summarizing the results of these studies on their website, and in highly respected published books on health & wellness.
The Smart Publications website, http://www.smart-publications.com, offers information and books written for health conscious consumers, including over 300 articles, interviews with leading clinicians, and a unique personal medical online tool to help asses your health profile called Solutions Health Advisor. Smart Publications also has a growing reference area with helpful links to compounding pharmacies, alternative health doctors, lab services, government health updates, and sources for nutritional health solutions.
###