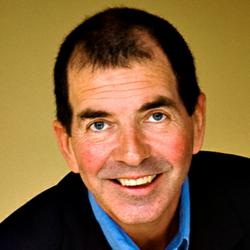 everyone has the potential to be a great leader, if only they would use their leadership gift
Comfort, TX (PRWEB) October 18, 2011
BestCollegesOnline.com has named Christopher Avery's Leadership Gift blog one of the 50 Best Leadership Blogs for the Brand New Grad.
BestCollegesOnline.com serves the online college community. They realize that a college student in today's world may not fit into any conventional mold. According to the website, "We know that competition for exciting careers is tough, which is why we're always providing the most current guides, news, tips and rankings to prepare you for college and the job search after graduation."
According to BestCollegesOnline.com, "any ambitious new college graduate should also have their eyes set on the next level of leadership, whether it's management or becoming the CEO. You can learn a lot about leadership from bloggers, who freely share their tips, knowledge, and observations in leadership."
Christopher Avery, Ph.D, is an internationally recognized leadership expert and founder of Partnerwerks Incorporated in Comfort, TX. He is the author of over 300 articles, dozens of live and online trainings and workshops -- including the Leadership Gift Program for Leaders and Coaches -- and one book, Teamwork Is An Individual Skill. Fortune magazine called Teamwork Is An Individual Skill the only book on teamwork you need to read.
In recognizing Christopher Avery's Leadership Gift blog, BestCollegesOnline.com wrote, "Christopher Avery believes that everyone has the potential to be a great leader, if only they would use their leadership gift. In this blog, he shares great ways you can develop leadership ability within yourself."
The full list of leadership blogs can be found at http://www.bestcollegesonline.com/blog/2011/10/10/50-best-leadership-blogs-for-the-brand-new-grad.
Christopher Avery's Leadership Gift blog can be found at http://www.christopheravery.com/blog/
###