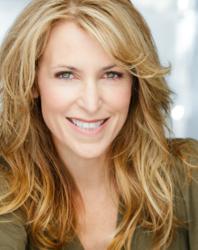 Investing in your personal clarity is one of the most strategic investments you can make in impacting your future success.
Los Angeles, CA (PRWEB) October 18, 2011
Los Angeles based leadership and life consultant Dr. Angela Bisignano is pleased to announce her new website DrAngelaBisignano.com.
The new website is part of an overall plan to help individuals learn life and leadership strategies that help improve their lives. "My main focus is on empowering people to live their best lives possible," says Dr. Angela. "My primary service is offering people hope and inspiration for living more intentional and wholehearted lives."
The website is user-friendly and easy to navigate. The site offers information on services, workshops, and features a blog on life and leadership articles.
Dr. Angela's consulting services are designed to help individuals in various areas of their lives; for example, gaining more clarity and perspective during life and career transitions; re-entering the marketplace; making important decisions that are impacting their future; and learning strategies for overcoming obstacles that are keeping them from moving ahead or reaching the next level.
"People often have a difficult time navigating stressful seasons of life on their own," says Dr. Angela. "Having someone who can help you gain more clarity, insight, and perspective can be extremely valuable during tough times or life transitions. Many people encountering stress or major anxiety will end up feeling stuck or paralyzed in their decision making process," remarks Dr. Angela. "Leaders, from business to church leaders, can sometimes have a challenging time opening up with people in their organization for concern that their competencies might be put into question. Having someone from outside the organization can help foster the desired trust and confidence to move beyond these barriers."
Dr. Angela's services are also directed towards individuals who are trying to experience breakthrough in their lives, needing to discover their role, wanting to make a difference, clarifying their unique calling, and/ or life contribution, and wanting to finish well. Dr. Angela's latest workshop includes material from her new book, "Beautifully Gifted." To see a listing of other workshops offered, please visit DrAngelaBisignano.com for more information.
Angela Bisignano is a leadership and life consultant with a Ph.D. in Clinical Psychology and an M.S. in Ministry. Dr Angela's consulting services offer the combined knowledge of both the field of psychology and ministry. Her leadership and life consulting services include hourly, half-day, and two day intensives.
For more information on the services offered, visit the website at http://www.DrAngelaBisignano.com
###