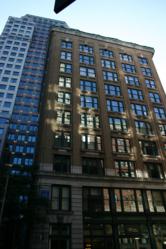 I'm happy to partner with Cenegenics providing a medical program that offers patients better protocols and better outcomes—plus organizational support to do my job as a physician, giving patients the resources needed to succeed.
Las Vegas, NV (PRWEB) October 17, 2011
Boston welcomes the global leader in age management medicine to the New England area, with the opening of a new center focused on proactive, customized healthy aging programs that are medically sound and scientifically based, announced Cenegenics® Medical Institute. Dr. Lars Boman—a board-certified general surgeon and Cenegenics Practice Development physician at Cenegenics Las Vegas since 2008—is partnering with the age-management giant to launch its 19th center, Cenegenics Boston, which will offer New Englanders a preventive, innovative approach they can trust to better control the aging process and delay or prevent age-related disease.
Cenegenics Boston will service all of New England north of New York City as well as patients as far west as Albany, New York. With the center's 10 am to 5 pm hours, the large population of corporate and business people in the New Hampshire, Vermont, Maine, Rhode Island, Connecticut and Massachusetts area can travel to the center to experience the latest, evidence-based protocols for optimized health—making it a day trip and avoiding the commuter traffic, per Cenegenics.
"I'm very happy to partner with Cenegenics and open the Boston center, providing a medical program that offers patients better protocols and better outcomes as well as better organizational support to do my job as a physician, giving patients the resources they need to succeed," Boman said.
Like many physicians, Boman came to Cenegenics as a patient first and soon realized the dramatic shift in his health: The benefits from following the global leader's comprehensive, progressive approach for taking control of your health as you age.
"I remember being 47 sitting at my personal physician's office and telling him how terrible I felt. I didn't know how I was going to keep up the pace—but he said my tests were fine, I was just getting older and he'd see me next year. That's when I started to explore new directions which ultimately changed the course of my life and health," Boman said.
Prior to joining Cenegenics, Boman says he practiced the traditional, disease-oriented medical approach for 20 years and saw the rise of heart disease, prostate cancer, breast cancer, high cholesterol and obesity to epidemic levels. His goal now is to promote Cenegenics' practice of proactive medicine to maximize a patient's current health and reduce the risk of future illness.
Cenegenics Boston is located in the financial district at 15 Broad Street, 9th Floor—one block from the city's historic waterfront with the New England Aquarium, Rowes Wharf and the five-star Boston Harbor Hotel and just one block from Fanueil Hall and Quincy Market.
Masters-trained exercise physiologist Kate Sanders joins Boman at the Cenegenics Boston team to guide patients in customized lifestyle programs. Previously, Sanders managed a multi-center wellness program and a team of six exercise counselors at Mass Mutual—one of the largest financial corporations in the area with over 1,200 clients.
The practice may be reached at 857.263.7490; Dr. Boman may be reached directly at 857.263.7488.
Physicians can learn more about age management medicine and training/certification opportunities by calling Cenegenics directly: Dr. Michael Resnick at 702.953.1574 or Dr. Tim Patel at 702.953.1577.
Visit Cenegenics' Facebook Fan page, follow them on Twitter and get patient celebrity blogs, health tips and news on their portal site, CenegenicsPost.
For more information about Cenegenics, please visit them online, where you can register for quick access to the online Cenegenics Healthy Aging Kit: informative Guide to Healthy Aging, Executive Summary and media excerpts.
For more information about Cenegenics' highly regarded, CME-accredited Physician Training & Certification in Age Management Medicine, please visit their nonprofit Cenegenics Education and Research Foundation site.
To schedule an interview, please contact Ann Castro, Cenegenics Director of Media Relations: 702.953.1588.
About Cenegenics
Cenegenics® Medical Institute, recognized leading authority in age management medicine, has two centers in Las Vegas, Nevada, as well as centers in Charleston, South Carolina; Boca Raton, Florida; Dallas, Texas; Arlington, Texas; Atlanta, Georgia; Chicago, Illinois; Beverly Hills, California; Philadelphia, Pennsylvania; Washington, DC; New York City, NY; Tulsa, OK; Jacksonville, FL; Atlantic City, NJ; Houston,TX; Denver, CO; Scottsdale, AZ; Boston, MA. Additional centers are scheduled to open in other major metropolitan areas in the near future. With an established presence in the medical community, Cenegenics uses a proactive approach based on solid science and comprehensive evaluation. Their established protocols have been recognized as the next generation of medical science, capturing global attention. Cenegenics offers CME-accredited physician training and certification opportunities in age management medicine via the nonprofit Cenegenics Education and Research Foundation (CERF). Headquartered in Las Vegas, Cenegenics serves more than 20,000 patients worldwide—2,000 are physicians and their families.
###