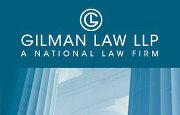 Women who have had transvaginal mesh surgery may seek compensation for their pain, suffering and emotional distress through legal recourse with Gilman Law LLP.
Naples, FL (PRWEB) October 16, 2011
Gilman Law LLP, a national law firm dedicated to protecting the rights of those injured by defective drugs and medical devices, is investigating potential lawsuits involving transvaginal surgical mesh devices. Transvaginal mesh products have been implanted in millions of women suffering from pelvic organ prolapse (POP) and stress urinary incontinence (SUI). Unfortunately, many women have allegedly sustained serious and debilitating injuries following implantation of these vaginal mesh devices, especially in pelvic organ prolapse POP repair. Women who have had transvaginal mesh surgery may seek compensation for their pain, suffering and emotional distress through legal recourse.
Gilman Law is offering free lawsuit consultations to women and their families who have suffered serious transvaginal mesh complications, including:
Mesh erosion through the vaginal tissue, may cause the skin to split
Mesh extrusion and exposure, may require multiple surgeries to fix
Perforation or puncture of bladder, intestines, bowels, and/or vaginal wall.
Protusion or lump in the vaginal opening
Recurrence of POP
Recurrence of SUI
Urinary problems
Vaginal bleeding, pain and discomfort, chronic drainage, discharge, infections, scarring and/or shrinkage
Painful sexual intercourse
The Food & Drug Administration (FDA) issued its first communication regarding the dangers associated with transvaginal mesh in October 2008, and has since continued to review the safety of the devices. In an update issued on July 13, 2011, the FDA stated that from Jan. 1, 2008 to Dec. 31, 2010, it had received 2,874 reports of complications associated with vaginal mesh implants; 1,503 reports were associated with transvaginal mesh used for POP repair. According to the FDA, transvaginal mesh complications following POP repair are not rare. What's more, the agency also stated that it is "not clear that transvaginal POP repair with mesh is any more effective than traditional [transvaginal surgery without mesh] … and may expose patients to greater risk."
The FDA is now considering reclassifying transvaginal mesh devices used in the repair of POP from a Class 2 (moderate risk) to a Class 3 (high risk) medical device. The high-risk classification would require that the devices be subjected to human clinical trials in order to gain FDA approval for use in POP repair. Unfortunately, for the thousands of women already suffering from serious and permanent transvaginal mesh injuries, any action on the part of FDA will come too late.
Gilman Law LLP urges women who have had transvaginal mesh injuries to contact Gilman Law LLP as soon as possible!
More information regarding transvaginal mesh implant injuries can be found at Gilmanlawllp.com. Visitors to  Gilmanlawllp.com will find the site is a valuable source of information for people who are suffering severe side effects from defective drugs and medical devices. If you or someone you know has suffered a transvaginal mesh complication, Gilman Law is here to help. Free case evaluations are available through Gilmanlawllp.com on our Transvaginal Mesh Page, or call Toll Free at 1-888-252-0048.
ABOUT GILMAN LAW LLP
Gilman Law LLP, a leading national law firm with offices in Florida and Massachusetts, has been recognized for delivering successful results to their clients across a broad range of claims stemming from consumer product injury, mass tort, and class action lawsuits. For over 32 years, the Gilman Law LLP team of highly experienced lawyers has earned renown for tireless work on behalf of their clients on many of today's most challenging and important legal issues.
Contact:
Gilman Law LLP
TEL: 1-888-252-0048
Beachway Professional Center Tower
Suite 307
3301 Bonita Beach Road
Bonita Springs, FL 34134
# # #