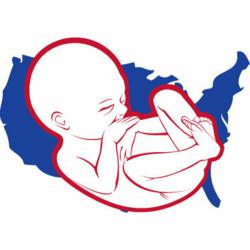 Washington, D.C. (PRWEB) October 17, 2011
Pro-abortion proponents, Planned Parenthood and the ACLU, are teaming up across the country to challenge the efforts of Personhood USA and the right of citizens to petition the government, on behalf of the preborn, for a redress of grievances.
On Wednesday, Planned Parenthood President Cecile Richards sent a fundraising letter to abortion advocates noting that "this ballot initiative is about more than just one state. Anti-choice activists hope that a win in Mississippi will lead to a national movement." Richards boasts that they have "stopped similar efforts in other states," and pleads for "help to stop this dangerous ballot initiative."
Planned Parenthood tried, unsuccessfully, to thwart the Mississippi personhood effort by filing suit last year portending that the amendment would alter the state's Bill of Rights, a move prohibited by state law.
In the majority opinion (2010-CA-01949-SCT), the Mississippi Supreme Court rejected the assertion. Justice Randy G. Pierce wrote:
"The dissent worries that Measure 26 'seeks to modify the definition' of 'person or persons' as they appear in the Mississippi Constitution. But those terms have never been defined. Therefore, Measure 26 cannot modify a definition that does not now exist."
In just three weeks, Mississippians will decide whether or not to recognize the rights of persons not yet born by defining the term "person" to "include every human being from the moment of fertilization, cloning or the functional equivalent thereof."
"They're starting to show signs of desperation," said Keith Mason, President of Personhood USA, an organization assisting the grassroots personhood groups. "Personhood is a growing and thriving movement. Planned Parenthood knows exactly what the consequences will be—Roe v. Wade defeated and a shrinking bank account."
The latest front is Nevada where the abortion allies are challenging (Chen et al. v. Nev. ProLife Coalition) personhood measures in the 1st District Court--one proposed by the Nevada Pro-life Coalition.
A 1st District Court judge ruled against (09 0C 00506 IB) the Nevada groups last year citing the "single subject rule" which requires that amendments be limited in scope to a single issue.
A 2008 Planned Parenthood lawsuit in Colorado (07SA245) on the same grounds failed at the Colorado Supreme Court.
"Of course it was broad, but it was a single issue," said Chet Gallagher, President of the Nevada Pro-life Coalition. "It's a human rights issue--a measure designed to include a people group who have been perpetually discriminated against and killed. Can you imagine a judge ruling that extending personhood to African-Americans after the Civil War was not a single issue?"
The Nevada Pro-life Coalition's recent proposal specifically addresses the foundational right to life. It reads:
"Unalienable right to life of every prenatal person is protected. The intentional taking of a prenatal person's life shall never be allowed in this State. For the purpose of this section only, the term 'prenatal person' includes every human being at all stages of biological development before birth."
"If Planned Parenthood and the ACLU believe that by affirming the single principle of one's right to life we are running counter to the people's right to petition, they are sorely mistaken," continued Mason. "They lost in Colorado, they lost in Mississippi, and they will lose in Nevada."
###