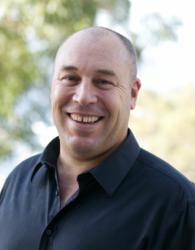 RITM Scenar Institute has been established to provide comprehensive and effective training for Scenar Therapy and Technology Worldwide
Las Vegas, NV (PRWEB) October 16, 2011
From a background of physical therapy, Chris Mortensen from Scenar Health Australia has earned a world-wide reputation for outstanding results using Scenar ® Therapy as a stand-alone treatment modality for pain.
Chris' skills are sought worldwide by athletes both amateur and professional as a result of his work with World and Olympic champions to aid their recovery and optimise their performance.
Chris will be conducting a Scenar ® Sports Injuries Seminar (Oct 20) and Advanced Level 3 course (Oct 21-23) for Scenar ® Therapists. A few spaces are still available for the one day Scenar ® Sports Injuries Seminar.
Contact Annette at admin(at)scenarhealth(dot)us to reserve your place.
Scenar ® is a hand-held Medical Device that delivers electrical stimulation through the skin to trigger the body's own healing process. It can treat a wide range of issues, including chronic, acute and post operative pain. The Scenar ® Medical Device is non-toxic and non-invasive and available for licensed distribution around the world from RITM Russia, RITM America, RITM Canada, RITM Australia& RITM Europe.
###