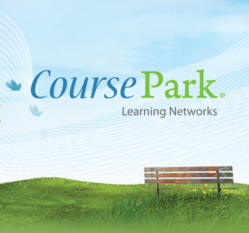 We are excited to further expand into the healthcare training market, and with the MedSenses acquisition we now have a library of excellent content to provide over 3 million nursing staff in Canada and the US with low cost and highly effective training
St. John's, Newfoundland and Labrador (PRWEB) October 17, 2011
Bluedrop will incorporate the e-learning content and customers acquired from MedSenses into its existing CoursePark service offering and launch its first managed community on CoursePark. Managed communities are a fundamentally different way for users to efficiently and cost effectively obtain continuing education and certification for their specific industry. The CoursePark managed communities model works across various industry sectors and it is expected that several more industry specific managed communities will be added in the coming year.
"We are excited to further expand into the healthcare training market, and with the MedSenses acquisition we now have a library of excellent content to provide over 3 million nursing staff in Canada and the US with low cost and highly effective training"" said Emad Rizkalla, President and CEO of Bluedrop Performance Learning. "This acquisition provides us the first of our planned CoursePark"managed communities". In a managed community, Bluedrop provides continuing education content for certified programs to communities with similar needs through our cloud based subscription service. We will change the ease, speed, and cost for professionals that require continuing education. MedSenses was ahead of its time and we hope to revolutionize continuing nursing education together. "
Bluedrop's revolutionary CoursePark service (http://www.CoursePark.com) will host the new community and content. CoursePark is the long-awaited evolution of the traditional Learning Management System (LMS) and provides individuals with access to lifelong learning beyond the traditional closed and unimaginative corporate environment. With this acquisition, CoursePark will provide urban and rural healthcare groups with equal access to countless hours of cost-effective training, as well as social communication tools, leveraging both formal and informal learning. It offers organizations of all sizes, a scalable training solution that delivers value, increased productivity and return on investment. "Bringing together leading healthcare content with a revolutionary platform such as CoursePark, will provide tremendous value to the healthcare sector in the areas of training and communications." said Trisha Coady, President of MedSenses Inc. "We are excited about this ideal marriage of products and our combined networks being supported by Bluedrop's stellar reputation for client satisfaction and long-standing expertise in learning and technology."
Trisha Coady has over 15 years' experience as a highly respected nurse and educator and will continue with Bluedrop Inc. as its Practice Manager for Nursing.
About MedSenses Inc.
MedSenses Inc. is a leading content provider focused on building courseware BY nurses FOR nurses. Having developed a proprietary method for building educational content for the healthcare community, MedSenses offers a variety of titles in the following streams: Medical-Surgical, Cardiac, Critical Care, Compliance, Pediatrics, Newborn, Neonatal, Emergency, and Ground and Flight Transport. The courses integrate solid medical and technical information with insight and stories from real-world clinical experiences; complimented by medical animations, interactivities and 3D graphics. Healthcare organizations can now offer a high quality, cost-effective solution for their clinical and regulatory training needs.
About Bluedrop
Bluedrop Performance Learning (Bluedrop) is an award-winning developer of advanced learning solutions for Defence and Aerospace, Healthcare, Small Businesses and Governments. The company was founded in 1992 and is one of the most pedigreed training companies in North America. Its commercial clients are the world leaders in 7 industries.
Bluedrop has two business units; The Defence and Aerospace (DA) Unit and the CoursePark Learning Services (CLS) Unit. The DA unit is recognized as a leader in producing mission critical training solutions, including courseware, virtual task trainers, part task trainers and low cost simulation for demanding international military and commercial aviation clientele. Its CLS is the developer of CoursePark (http://www.CoursePark.com), which is fast becoming the world's leading career learning site. CoursePark's "Learning Networks" provide learners a user-friendly environment and cutting edge peer-to-peer learning wrapped around a global library of 5000 online courses that promote skills and career development and advancement. CoursePark provides organizations with a just-in-time training management solution that promises increased productivity and return on investment. The platform is already in use by individuals, governments, businesses and Not-For-Profits in over 100 countries.
###