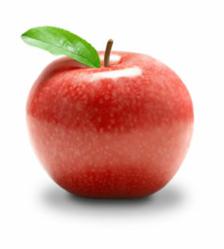 Electronically deliver Copy B of any 1099 Tax Form to recipients and save as much as 50% off the print/mail rate.
Madison, WI (PRWEB) October 18, 2011
1099FIRE, a market-leading provider of information-reporting software and services for 1099, W-2 and 1042-S filers, is thrilled to announce electronic delivery of Copy B to recipients as an option to cut costs. Copy B of any 1098, 1099, 3921, 3922 and W-2G Tax form has to be furnished to the recipients typically by the end of January. Many companies print Copy B on plain paper with black ink and mail. Large companies with many recipients balk at the idea of printing and mailing Copy B to each recipients. Postage, envelopes, addressing, stuffing, and sealing all cost money increasing the overall cost of mailing to 78 cents or more per mailing.
One way to reduce the cost of mailing is to electronically deliver the 1099 information return. "1099FIRE can import your data from Excel, convert each record to an individual PDF file and bulk upload each PDF to our secure server", said Erich Ruth, Technical Support for 1099FIRE. Clients then receive an email notifying them of the tax form and a link where they can view and/or download the PDF file. Electronically deliver eliminates the need to print and mail which in turn saves you time and money.
1099FIRE service bureau can also electronically file Copy A to the IRS. Go completely paperless this tax season!
TIN matching allows a payer to submit a TIN/Name combination to be matched against IRS records. You can accomplish this interactively and receive an instant response for up to 25 TIN/Name combinations at a time or with Bulk TIN Matching, you can submit an electronic file of as many as 100,000 TIN/Name combinations and receive matching results by email within 24 hours. Both programs will:
1. Match the payee with W-9 name and TIN with IRS records;
2. Decrease backup withholding and penalty notices;
3. Reduce the error rate in TIN validation.
1099FIRE Bulk TIN Matching will save you time & money!
SSN Masking...
The IRS Publication General Instructions for Certain Information Returns - 2011 states under the What's New section that
"Pilot program for truncating an individual's identifying number on paper payee statements has ended. Filers must show the individual payee's complete identifying number on all copies of the form."
At the time of writing and releasing the 2011 publication, the Social Security (SSN) masking program had ended. Since that time, the IRS has extended the SSN masking program. For 2011, the first 5-digits of a social security number can be replaced by an 'X' to appear as XXX-XX-1234 on Copy B.
About 1099FIRE:
1099FIRE is dedicated to providing feature-rich 1042-S, 1097-BTC, 1098, 1099, 3921, 3922, 5498, 8027, 8955-SSA, W-2G and W-2 software. Import, print and eFile 1099 forms the quick and easy way!
1099FIRE is a market-leading provider of information-reporting solutions and services for 1099, W-2 and 1042-S filers. 1099FIRE develops and markets a comprehensive range of products that enables any size business or institution to effectively comply with all 1099, W-2 and 1042-S filing requirements.
Have 1099FIRE Service Bureau handle all of your printing/mailing and IRS filing needs - it's secure, affordable and stress free!
###