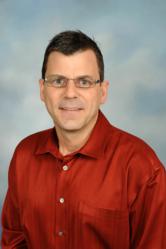 "There are a multitude of issues to deal with as accounting firms complete merger transactions and our experience in this specific area allows us to provide a recipe for success so that firms can avoid some of the most common challenges
Dallas, TX (PRWEB) October 17, 2011
Today, PriceKubecka, a Dallas-based full-service CPA firm, announced that its founding partner, Brian Price, CPA, will be a featured speaker at the 2nd Annual Growth and Profitability Summit in Las Vegas, Nevada on October 26, 2011.
An expert in company integration with more than 20 years of M&A experience, Price's presentation: Now that We've Merged, What's Next? will expand on the topic of integration after an accounting firm merger. The primary topic areas of the presentation will focus on client-onboarding, staff transition, administrative issues, marketing and the technology transition.
"There are a multitude of issues to deal with as accounting firms complete merger transactions and our experience in this specific area allows us to provide a recipe for success so that firms can avoid some of the most common challenges," said Price. "In addition, our expertise in traditional merger and acquisition activity spans across all industries and includes accounting, tax and audit integration."
By attending the session, participants can learn about the typical processes that should take place after a merger and more importantly what issues may develop.
In addition, Price will discuss new trends and how to ease the transition process by mapping out a strategy for success.
Growth and Profitability Summit is the most comprehensive event in the industry, giving participants a wealth of information on what they can do today to build a stronger and more efficient business tomorrow.
About PriceKubecka
For almost two decades, the PriceKubecka Dallas CPA firm has been providing professional tax, audit and accounting solutions, as well as strategies and assistance for businesses in the Dallas-Fort Worth Metroplex and other regional cities. The team includes seasoned professionals that bring experience from both the private sector and larger, national CPA firms. This synergy of experience enables unparalleled expertise and specialization to large firms and small businesses alike. For more information, visit PriceKubecka.com.
About Brian Price
Price founded the CPA firm PriceKubecka in 1995 and has more than 20 years of experience serving the needs of growing businesses. His areas of experience range from individual and corporate taxation to business financial reporting. His primary disciplines include advanced tax planning, mergers & acquisitions and operational planning for small to medium-sized businesses.
Price earned his degree in accounting from The University of Texas at Austin and is a member of the American Institute of Certified Public Accountants and the Texas Society of Certified Public Accountants.
###