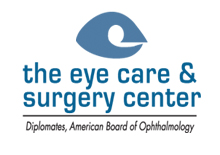 Westfield, New Jersey (PRWEB) October 19, 2011
The Eye Care & Surgery Center is pleased to announce that New Jersey Glaucoma Specialist Roslyn Stahl, M.D. and New Jersey Cosmetic Eye Plastic Surgeon Baljeet K. Purewal, M.D. have joined their practice.
"We are thrilled to have an additional glaucoma specialist working with us," commented Ivan Jacobs, M.D. "Glaucoma is a lifelong disease and having Dr. Stahl's expertise available in providing our patients medical, laser and surgical treatment of glaucoma is important for our community."
Roslyn Stahl, M.D., is a Fellowship trained Ophthalmologist who specializes in cataract surgery as well as the diagnosis and treatment of glaucoma. Dr. Stahl is a graduate of The University of Michigan and earned her Medical Degree Magna Cum Laude from the State University of New York (SUNY)-Downstate Health Sciences Center. She completed a Residency in Ophthalmology at The University of Michigan-Kellogg Eye Center in Ann Arbor as well as a Fellowship in Glaucoma at Columbia University Edward Harkness Eye Institute, where she remains on the teaching faculty for residents and fellows.
Dr. Stahl is the recipient of the John Martin Wheeler Memorial Award and the Walter K. Parker Award at the University of Michigan for her dedication to teaching residents and medical students. She is certified by and is a Diplomate of the American Board of Ophthalmology and is a member of the medical honors society, Alpha Omega Alpha, American Academy of Ophthalmology, American Glaucoma Society, New Jersey Academy of Ophthalmology and New York State Ophthalmological society.
"Helping patients to achieve their optimal vision and attain their desired physical image has become an important part of our practice," relayed Joel Confino, M.D. "We look forward to having Dr. Purewal use her aesthetic eye care talents so that our patients can have and maintain the youthful appearance they desire."
Baljeet Purewal, M.D. is an Oculoplastic Surgeon specializing in Cosmetic Eye Plastic and Reconstructive Surgery. Dr. Purewal earned her Medical Degree from the State University of New York (SUNY)-Downstate College of Medicine in New York City and completed a Residency in Ophthalmology at the SUNY Downstate Medical Center followed by a Fellowship in Ophthalmic Plastic and Reconstructive Surgery at the New York Eye & Ear Infirmary. Dr. Purewal holds the academic appointment of Assistant Professor of Ophthalmology at SUNY Downstate Medical Center where she has trained residents and fellows in ophthalmic plastic surgery. She is certified by the American Board of Ophthalmology and is the author of numerous publications on reconstructive and cosmetic facial surgery including eyelid surgery and facial and skin rejuvenation.
For additional information, contact Jerette Lerner, The Eye Care & Surgery Center, 592 Springfield Ave., Westfield, NJ 07090, jllerner(at)newjerseyvision(dot)com, (P) 908-789-8999, or Visit Our Website at http://www.newjerseyvision.com or Like Us On Facebook http://www.facebook.com/eyecareandsurgerycenter
SOURCE: Medical Management Services Group, L.L.C.
###