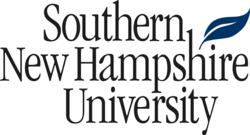 (PRWEB) October 17, 2011
This is not your father's business program! The goals of traditional business entrepreneurship are typically measured in dollars and cents. Social entrepreneurs, however, are focused on achieving social change, using business principles to create, organize and manage a business that will advance social or environmental causes and goals.
The new BS in Social Entrepreneurship online degree from Southern New Hampshire University shows students how to apply proven business strategies to address social ills such as poverty, hunger and education inequality. Building on business and human services courses the program provides the training, resources and inspiration students need to serve their communities with new strategies for solving some of the most pressing problems and affecting long-lasting change.
A bachelor's degree in Social Entrepreneurship prepares students for a wide range of jobs addressing human needs, including the fields of economic development, civic engagement, environment, health, human rights, learning and education, non-profit management and more. The combination of the business and human services curriculum is designed to provide students with a solid foundation of knowledge and an innovative skill set that can immediately be applied in a real-world setting.
With SNHU's BS in Social Entrepreneurship, students will be better prepared to collaborate with community partners, tap into the new culture of participation to do the most good for their cause, and solve problems creatively and ethically with limited resources. An accurate, realistic perspective of the challenges and opportunities in social innovation projects will allow graduates of this program to build or manage a business with the best opportunity to create wide-scale change.
"The BS in Social Entrepreneurship is ideally suited for students looking to make a difference in their lifetime," according to Burt Reynolds, Assistant Professor & Chair of SNHU's Organizational Leadership department. "Enrolling in this well-designed program will help students put a ding in the universe."
Visit Southern New Hampshire University to learn more about the BS in Social Entrepreneurship program.
###