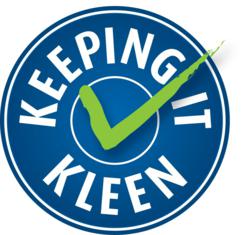 We are thrilled to have been approached by the Partnership to join forces
Conklin, NY (PRWEB) October 20, 2011
In an effort to further commit to the mission of educating consumers on safe food handling practices, Keeping it Kleen, the public awareness campaign, launched by Maines Paper and Food Service Inc. last month, is proud to announce they are joining forces with the Partnership for Food Safety Education. The creation of this partnership will help strengthen the scope of its message.
The Partnership for Food Safety Education is a one-of-a kind public-private nonprofit organization that convenes and supports educators, government, industry and consumer groups on the issue of food safety education. The Partnership has a national reach with 10,000 field educators. Their federal government liaisons include the Center for Disease Control (CDC), the Food and Drug Administration (FDA) and the U.S. Department of Agriculture/Food Safety and Inspection Service (FSIS).
"We are thrilled to have been approached by the Partnership to join forces", said Julie Lovelass, Director of Operations for Keeping it Kleen. "Working with this organization helps us spread our message on a national level and further connects us to the most up-to-date information and news about food safety. We are exchanging creative ways to link consumers to this important information and this makes both organizations that much more reliable. We will continue to operate our separate programs but we will be sharing resources."
Every year one in six Americans get sick from food borne bacteria. Eighty percent of all food borne illnesses are caused at home. Most recently, the Listeria outbreak has caused 116 illnesses including 23 deaths. "These numbers are so disturbingly high", says Lovelass, "Our goal is to create a community of clean conscious people who are spreading the word and not the germs. If our efforts can help reduce the risk of people getting sick by educating them on the role they can take to protect themselves against food borne illnesses, then I guess you can say that the " Keeping it Kleen", mission is accomplished!"
For more information about safe food handling practices go to:
http://www.keepingitkleen.com
About KeepingItKleen.com
KeepingItKleen.com is a website dedicated to promoting the importance of everyday food safety and sanitation. KeepingItKleen has an interactive Home Health Kitchen Inspection that scores consumers on their food safety knowledge. The site also provides other free resources to educate the consumer.
###