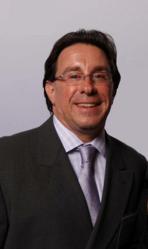 "We are confident that Jeff will succeed in facilitating a Partner to Partner (P2P) business model for lead generation and the sharing of best practices among IAMCP chapters." - Jim Murdocco, President of Queue Associates
New York, NY (PRWEB) October 18, 2011
New York City based Gold Certified, Microsoft Dynamics partner; Queue Associates announces that Managing Director, Jeffrey Goldstein has been elected as President of the New Jersey Chapter of the IAMCP. The election was held on September 14, 2011 and was effective October 1, 2011.
"We are pleased to see Jeff elected as the President of the NJ IAMCP Chapter," said Jim Murdocco, President of Queue Associates. "We are confident that Jeff will succeed in facilitating a Partner to Partner (P2P) business model for lead generation and the sharing of best practices among IAMCP chapters."
In addition to his new role as President of the NJ IAMCP, Jeffrey, co –founder of Queue Associates serves as Managing Director of an award winning team. Since its inception 19 years ago, Queue has earned several awards and accolades under Goldstein's leadership. These include the 2010-2011 Microsoft Dynamics SL Partner of the Year Award, 2009 Microsoft Dynamics SL US Growth Excellence & Outstanding Performance Award and inclusion in both the Accounting Today VAR 100 List and Microsoft's Prestigious President's Club for several years including 2011.
In 2006, Goldstein led Queue Associates to the global market, expanding its operations into Europe with the opening of Queue Associates World Wide in London. He now oversees a growing European practice.
"It's often said that the key to building a great IAMCP chapter starts with a President who cares deeply, has the energy and drive to help others, and the deep understanding of our community to enable that help," said Howard M. Cohen, Former President of the New York City IAMCP Chapter. "I'm proud to call Jeff Goldstein a friend and colleague, welcome him to the ranks of the IAMCP Chapter Presidents, and congratulate the New Jersey Chapter for selecting yet another champion to lead them."
About the IAMCP
The IAMCP is a professional association of Microsoft Certified Partners, Dynamics or Registered Partners that are organized in local or regional chapters worldwide. Formed in 1994, the IAMCP provides members with information, education and events aimed at helping broaden their base of local business opportunities. The non-profit organization is operated by an annually elected board of directors and is funded through membership fees and sponsor grants. To date, the IAMCP has 5,700 members spread throughout more than 40 different countries, including 40 chapters in the United States. For more information, visit http://www.iamcp.org.
About Queue Associates
Queue Associates, Inc. is the Microsoft Dynamics SL 2010 – 2011 Partner of the Year, focused on providing Microsoft Dynamics solutions to various sized organizations which include Microsoft Dynamics AX, Microsoft Dynamics GP, Microsoft Dynamics SL and Microsoft Dynamics CRM. These interconnected solutions include accounting, finance, project accounting, financial reporting, internet-enabled enterprise resource planning (ERP), and customer relationship management (CRM). Queue provides a full range of services including installation, implementation and training, customization, and ongoing technical support to clients in the apparel, distribution, financial management, government contractinghealth care, manufacturing and professional services industries.
# # #