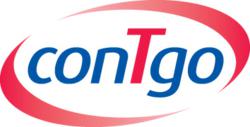 Falck TravelCare is the traveler's lifeline, and if the security situation changes, speed of response through their worldwide network is mission critical to better assure safety", says Johnny Thorsen, CEO and co-founder of conTgo
London, UK (PRWEB UK) 18 October 2011
Using detailed and validated trip information to register the geography of corporations' employees anywhere in the world, Falck TravelCare will use conTgo to track, locate and communicate through an intelligent 2-way alert function managed by Falck TravelCare's International Emergency Center, which is staffed and operates 24/7/365.
"Ash clouds and the Arab spring are some of the recent examples of how global factors may affect international companies who send their employees abroad. The partnership with conTgo increases our ability to support our clients' health, safety and security setup. Combining conTgo's unique technology with our pre-hospital expertise increases customer value ", says Daniel Hummel, Commercial Director at Falck TravelCare.
International security network:
ConTgo's intelligent mobile solution connects the employees directly with Falck TravelCares International Emergency Center, which is staffed around the clock. The partnership will also see conTgo's technology used to send destination risk and security alerts instantly if the risk level changes at the destination.
"Our partnership with Falck TravelCare means that our technology is utilised to its full potential. Falck TravelCare is the traveler's lifeline, and if the security situation changes, speed of response through their worldwide network is mission critical to better assure safety", says Johnny Thorsen, CEO and co-founder of conTgo.
For media information contact:
Tod Lockard VP, Customer Value and Chief Marketing Officer conTgo
T: +44 7712528572
E: todlockard(at)conTgo(dot)com
Daniel Hummel, Commercial Director Falck TravelCare
T: +45 26 82 79 08
E: dhu(at)falcktravelcare(dot)com
About conTgo
conTgo has pioneered a global technology platform with integrated mobile services that enriches the traveller experience, offers tangible savings potential with preferred supplier compliance messaging, and features unprecedented traveller tracking security and disruption support technology. The Platform, known as the Mobile Travel Assistant (MTA) Platform, is designed to enable service providers to dramatically improve operational support during emergencies and times of crisis as well as for routine trips and offers sophisticated en-route mobility services via ANY mobile phone. The MTA Platform also includes access to conTgo's MapCast, enabling corporations to instantly track, locate, and communicate with their travelling workforce using the world's first map-based two-way communication engine with geo-spatial search and one way and 2 way tracked multi-channel messaging. MapCast is used to manage large-scale disruption events in the travel industry such as the recent volcanic ash clouds or the earthquake and tsunami events in Japan and New Zealand, helping to ensure corporate duty of care requirements are met.
conTgo, headquartered in London, has been developing and enhancing the MTA platform since 2007 and processed more than one million travel bookings in the first half of 2011. Customers in over 90 countries with more than 500,000 unique corporate travellers have experienced the MTA Platform services. http://www.conTgo.com
About Falck TravelCare
Falck is a Nordic based organization with business activities in 31 countries on five continents. For more than 100 years, it has been Falck's mission to prevent accidents, disease and emergency situations, to rescue and assist people in emergencies quickly and competently and to rehabilitate people after illness and injury. Falck is also the largest privately owned ambulance company in Europe and also runs extensive ambulance services in the US and Latin America.
Falck TravelCare is focused on solving health, safety, and security problems for companies, their employees, and travelers worldwide. On behalf of our customers we take the full responsibility for all parts of the service delivery that guarantees health, safety and security. We handle all the elements which are crucial for a safe and comfortable travel or expatriation: medical assistance, pre-hospital assistance, cultural training, risk assessments, country data, crisis management, and the administrative part giving our customers peace of mind. Our services are used by numerous companies in various business sectors (insurance, finance, travel, airline, governments) in their efforts of guaranteeing safety for their employees and customers traveling or working abroad. With Falck TravelCare your employees or customers are in safe hands – 24 hours a day, 365 days a year. http://www.falck.com.
# # #