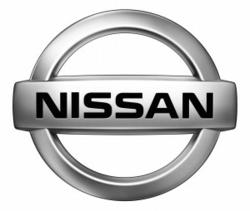 San Antonio, Texas (PRWEB) October 19, 2011
Ingram Park Nissan, a leading Nissan dealer in San Antonio, TX is pleased to announce Nissan Motor Co., Ltd released its latest innovative safety technologies that will reduce fatal and serious injuries in accident. This information is based on Nissan's "Safety Shield" concept. They have introduced three separate new technologies for upcoming models.
The new features are as follows:
Acceleration Suppression for Pedal Misapplication:
This new feature allows the vehicle to distinguish between being located on the road or in a parking ramp or other confined areas. This will eliminate many, many collisions with walls, poles or any of the other objects that are commonly found in these areas. All too often in these confined areas a driver will accidentally accelerate when he or she meant to break, which then causes an accident.
In order to achieve this, the vehicles use data acquired by the Around View Monitor four unit cameras. The system will automatically use the break when necessary.
Multi-Sensing System with Rear Camera
This system, using Around View Monitor image processing technology, alerts the driver of a possible collision with objects around the vehicle. This will include, Blind Spot Warning, Lane Departure Warning and Moving Object Detection. The technology will be able to detect the white lines in the road for the Lane Departure Warnings and a buzzer will sound alerting the driver.
Predictive Forward Collision Warning System
When vehicles in front begin to slow down, such as when pile up accidents happen, a new technology powered by analyzing the relative velocity and the vehicular gap existing between vehicles in front, will alert the driver to slow down before a pile up could occur.
Ingram Park Nissan, a premiere Nissan dealer in San Antonio, TX is very proud to offer new and used Nissans, knowing that the progressive brand continues to grow and offer safe vehicles for their customers.
For more information about Nissans, please visit http://www.ingramparknissan.com
###