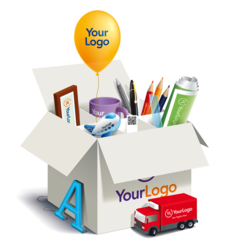 Your brand assets are the visual and tangible symbols of your brand and its values and should therefore be managed carefully
Prague, Czech republic (PRWEB) October 19, 2011
Companies have been used to outsource this vital role to third party agencies. OpenBrand, a new comprehensive brand building ecosystem, can help both to rationalize and streamline existing processes with agencies, and provide the tool for smaller companies to take better care of their own brands. It introduces a new approach to brand asset management at a very affordable cost.
The platform connects all participants in the brand's life cycle, brand owners, managers, creatives, event organizers, printers and producers of branded goods, allowing for the exchange, organization, and preservation of all parts of any brand. The ecosystem covers the branding process from dynamic on-line design guidelines down to every print, digital artwork, physical brand application, or any other brand touch-point imaginable.
"Your brand is not only your logo. The brand gains value from the quality of its products or services, your customers loyalty and satisfaction, the way your employees behave and how your company is viewed in its wider world. Your brand assets are the visual and tangible symbols of your brand and its values and should therefore be managed carefully. Campaigns, events and other activities are just as much a part of your brand and influence how your company or product is viewed," says Lumir Kajnar, Co-founder of OpenBrand.
OpenBrand is not just a piece of data-sharing software or an on-line logo manual. It contains examples and expert guidance and quality checks. There are also inbuilt self-management tools and prompts which push the responsible people to deliver agreed tasks. Things get done and are done right, the whole team effort achieves synchronicity and deliver seamless production and the desired impact of any marketing project.
OpenBrand helps new staff arriving to quickly learn about the brand's history, processes and protocols used. All staff can be updated constantly on brand awareness to be able to communicate uniformly with customers and stakeholders. This digitalised knowledge store also protects the business from any loss due to the departure of a key individual employee. "The reality of the "openness" of OpenBrand reduces barriers and inspires participation and creativity at all levels. Trust your staff with all the data, reduce the information hierarchy and they may surprise you," adds Kajnar.
"When it comes to cooperation with experts such as agencies and designers, OpenBrand will help you a great deal," says Mirek Burkon, CEO and Co-founder of OpenBrand. "The platform comes with tools and guidance leading your staff in easy steps to fulfill the required tasks to make the dialog with suppliers smarter. OpenBrand raises an alert whenever you're missing something you should have received. You or your staff don't need to understand the world of design or all the technical details".
Automatic mechanisms save expensive management time in coordination. The application ensures that the delegated tasks are fulfilled and appropriate data provided. This results in the ability to order production effectively and the reuse of past designs. As a side-effect the ease of competitive tenders and bulk ordering save substantial costs. OpenBrand allows management to view the activities performed, the amount of work done, so that all the costs are transparent.
"The life of all suppliers gets much easier when the company cooperates with them using OpenBrand," says Kajnar. "Well educated staff and access to all necessary resources reduces time spent on repetitive tasks. A set of highly specialised tools boosts designers productivity. Awareness of past brand applications and brand history and values works to align their output to fulfill the Brand Mission and Strategy in its contemporary and future expression".
"If you already appreciate and take care of your brand you may already have experienced the frustration of not being able to access or distribute important brand data at the critical moment. Taking control of all your brand data gives you a strategic advantage. OpenBrand gives you complete independence by having all the data of which your brand consists stored at your fingertips" concludes Burkon.
OpenBrand is available at https://openbrand.com where a live demo can be found and the platform instantly tried for free.
About the company
OpenBrand s.r.o., Czech Republic, focuses solely on providing a platform for brand building. It is not a graphic studio, agency, or print house. Its mission is to democratize and open up all the brands in the world. OpenBrand takes control of the brand identity and gives it back to the brand owner and actively co-creates a sustainable brand.
###