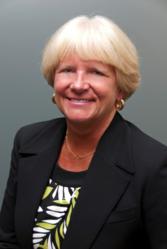 South Portland, Maine (PRWEB) October 18, 2011
Custom Disability Solutions (CDS) announced today that it has promoted Christine Van Voorhis to vice president, claims. As vice president, Christine will continue to lead a staff of more than 60 employees in the administration of short- and long-term disability claims for CDS' reinsurance clients, and to build the CDS claims organization as best in class.
"Over the last three and a half years, Christine has demonstrated tremendous leadership ability and implemented significant customer service improvements in the claims department," said Jerry Bannach, president and CEO. He continued, "Most important of these improvements was the development and implementation of the claims service center, which supports our dedication to delivering superior claim management administration and customer service.
Christine joined CDS in 2007 in a claims management capacity, and in 2008, she was promoted to director and joined the CDS Senior Leadership Team to lead the claims organization. Prior to joining CDS, she held a variety of leadership positions at Unum in the claims and group customer service areas for 30 years.
About Custom Disability Solutions
Custom Disability Solutions (CDS), a division of Reliance Standard Life Insurance Company, is a full-service group disability risk management organization that is focused on providing superior reinsurance solutions. Our group short- and long-term disability products are designed to provide competitive and sound group disability plans. We offer flexible plan features and designs that are crafted to keep pace with changes in the industry and provide the best possible benefits. Online at: http://www.customdisability.com.
For more information, please contact Dean Rosingana, marketing and communications director at (207) 400-3553 or drosingana(at)customdisability(dot)com.
###