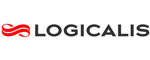 You can run a mission-critical data center that is energy efficient and socially responsible.
Farmington Hills, MI (PRWEB) October 18, 2011
Despite the country's growing concern about energy use and "going green," according to Logicalis, an international provider of integrated information and communications technology (ICT) solutions and services (http://www.us.logicalis.com), too many IT pros are mired in the mindset that focusing on energy is difficult, time-consuming and expensive.
"Companies are spending hundreds of thousands of dollars on electricity costs in the data center, and they have to become more energy efficient," says Bob Mobach, practice director, data centers, for Logicalis. Mobach says more than 3 percent of the world's total energy cost is spent on running data centers and that number is growing. "That's one of the biggest messages we keep preaching to our customers: You can run a mission-critical data center that is energy efficient and socially responsible."
To jumpstart energy efficiency discussions, Logicalis has identified eight key ways energy can be conserved in the data center.
Tips for Conserving Energy in the Data Center

Cooling Containment: Since about half of the energy spent in a data center revolves around cooling, it's critical to keep the cool air in! Any level of passive containment is good – hot out or cold in containment. Passive heat rejection cabinets are a great option; they can be installed new or older cabinets can be retrofitted with chimneys and rear cabinet enclosures can be added to existing environments, allowing the temperature in the room to be raised safely to between 73 and 77 degrees, well below the new 80-degree ASHRAE standard.
Pre-Cooling: Too often, you see data centers in colder climates where the outside air temperature is 10 degrees in the winter, yet the refrigeration systems are working hard to cool the data center inside. Let the outside air help cool the data center whenever possible – air side economization should be intuitive in the Central and Northern hemispheres of the United States. Bringing in the cooler outdoor air is not as easy as it sounds since that air must be filtered to remove pollutants and humidity, but there are advanced systems available today – like the Kyoto autonomous air-to-air heat-exchange cooling solution in use at BendBroadband, a cable/broadband provider in central Oregon. [BendBroadband's Kyoto cooling solution – the largest installation of its kind in the U.S. – requires no water and takes advantage of cool nights to contribute as much as 85 percent of the data center's required cooling.
415 Volts: Consider this surprising fact: The higher the voltage in the data center, the more electrically efficient the data center will be. Since power already enters the building at a higher voltage, running on 415 volts means less power conversion is needed. And, data centers that run on 415-volt power require smaller power cables, which means less copper, less cable and smaller cable trays. This is something that is easiest to consider before building a data center rather than as a retrofit. A retrofit is, of course, possible but would require a substantial amount of work, changing panels from the street to the UPS to the delivery mechanisms.
Solar Panels: Using a solar panel array on a data center rooftop can dramatically offset energy costs inside the data center as well. While the savings can provide a significant return on investment, other important reasons to consider sun power include a reduced carbon footprint, a serious issue for responsible corporate stewardship and one reason the North County Transit District in San Diego built the first mass transit LEED green certified data center in the country.
Energy-Saving Programs: Many states have programs – Blue Sky is an example – that allow companies to use 100 percent alternative or renewable energy sources like hydro and wind power. Typically, these programs can cost a few kilowatt cents per hour more but the energy savings give the data center a near zero carbon footprint and have the added bonus of helping to support the growth and expansion of alternative power programs for the next generation.
Go White: In the data center, going with white cabinets, walls, floors and ceilings helps reflect heat and bring the hot air back into the return more easily. An all-white data center is also very IT friendly – less light is needed to look inside cabinets; no more using a flashlight to screw a server into a rack! With all white cabinetry, there is very little need for additional lighting, a quick-fix during a renovation and most certainly something to consider when building a new data center.
LED Lighting: Consider LEDs instead of standard T5 lighting for the data center. LED lighting is brighter, uses less energy, and it produces less heat so it is an all-around solid lighting solution.
Recycled Materials: To be a truly socially conscious organization, use recycled materials whenever possible. Mobach says Logicalis has created data centers with everything from recycled cork and bamboo to a LEED-certified data center using recycled blue jeans as insulation in the walls.
Want to know more?
Read about BendBroadband and its implementation of the largest Kyoto cooling system in the U.S. here:BendBroadband Case Study
Watch a short, six-minute video about BendBroadband's energy conservation (starting at 3:00) and its Kyoto cooling system (at the 4:55 mark) here:
Bend Broadband Vault Earns Uptime InstituteTier III Certification
Find out what North County Transit District did to create a sustainable solution for responsible energy usage: North County Transit District Case Study
About Logicalis
Logicalis is an international provider of integrated information and communications technology (ICT) solutions and services founded on a superior breadth of knowledge and expertise in communications & collaboration, data center, and cloud computing and managed services.
Logicalis Group employs nearly 2,500 people worldwide, including highly trained service specialists who design, specify, deploy and manage complex ICT infrastructures to meet the needs of over 6,000 corporate and public sector customers. To achieve this, Logicalis maintains strong partnerships with technology leaders such as Cisco, HP, IBM and Microsoft.
The Logicalis Group has annualized revenues of over $1 billion, from operations in the UK, US, Germany, South America and Asia Pacific, and is fast establishing itself as one of the leading IT and Communications solution integrators, specializing in the areas of advanced technologies and services.
The Logicalis Group is a division of Datatec Limited, listed on the Johannesburg and London AIM Stock Exchanges, with revenues of approximately $5 billion.
For more information, visit http://www.us.logicalis.com .
Business and technology working as one
Facebook: http://www.facebook.com/Logicalis?v=wall
Twitter: http://twitter.com/logicalis
RSS: http://www.us.logicalis.com/feeds/rss.aspx
YouTube: http://www.youtube.com/user/LogicalisIT
Blog: http://www.hypeorripe.com/
###