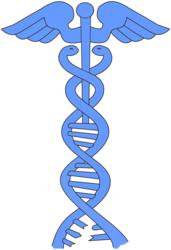 Success starts with a strong foundation.
(PRWEB) October 20, 2011
Experience based on thousands of reviews, Healthnets offers individualized services at reasonable rates for those seeking rapid turnaround for their work product. A major benefit when working with Healthnets, as opposed to utilizing the services of the big guy, the individual performing the work is easy to reach. When special deadlines arise or some extra detail is required, Healthnets will go to extreme to make any project the best it can be.
Healthnets Review Services came into being because it was difficult to find expert review and proofreading/editing services specifically applicable to the medical and scientific community. Lawyers seeking expeditious review of a client's medical record have found these services enormously valuable. This service allows them to provide their clients with qualitative medical record assessments in a short time frame, to direct them appropriately and professionally.
Healthnets experience extends to proofreading books and journal articles prior to their publication, which enhances the quality of the work product. Healthnets Review Services is easily accessible by the net at platomd(at)gmail(dot)com or healthnets(at)markdavismd(dot)com or by phone, 410-515-7858. On the web at http://www.markdavismd.com.
# # #