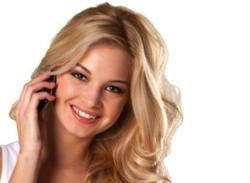 there are still people for whom real connections start with talking, and for whom that level of intimacy is preferable to the 'soundbite' of online and mobile dating
Vancouver, BC (PRWEB) October 17, 2011
With the proliferation of smart phones, tablet computers, and mobile internet, there is still a market for telephone chat lines that let people connect through a medium that some may regard as quaint. Teligence, North America's leader in voice-enabled social networking, reports that over 5 million calls were placed last month to their line of phone products, which includes Livelinks, Vibeline, Redhot Dateline, and Fonochat. New users connect through free chat room trials, which they can later convert to paid subscriptions.
Using Teligence's proprietary voice software, these brands allow local men and women to connect with a level of spontaneity while still maintaining control of personal information. Says Scott Fullerton, Teligence's Online Campaign Manager, "One of the challenges of online dating sites is the lack of control that you have over your personal information. It's almost like being an item in a catalogue, categorized by metrics which don't really describe who you are as a person. With our products, we remove that level of objectification, and allow you to meet and connect with real people, through voice, one of the most intimate and engaging platforms. We like to think that, in a world where you're always online, it's nice to just unplug, to pick up a phone, and engage another person in conversation."
According to a report from Flurry Analytics, a leading mobile analytics firm, the typical user of mobile dating apps opens the app five times a day, for 1.5 minutes per session, on average. Compare this to the typical user of LiveLinks, North America's most popular chat line, with an average call duration of 14.5 minutes. The phone lines allow a person to step back from the frenetic pace of the digital world and listen, talk, and connect. The free phone chat trials offer a low-barrier entry to the phone dating chat lines.
"Do we think that social networking and dating apps are a fad that will soon fall by the wayside? Of course not," asserts Fullerton. "We do, however, believe that there are still people for whom real connections start with talking, and for whom that level of intimacy is preferable to the 'soundbite' of online and mobile dating. And our numbers show that there is still a very viable market for these products." Interestingly, over 70% of traffic to the Teligence phone lines were from mobile devices. In a digital age, it seems some people still use their phones the old-fashioned way – to make a phone call.
About Teligence
Teligence is the North American leader in voice-enabled social networking. Every month, millions of people across North America use Teligence chatlines to make millions of calls, connecting with real people for friendship, dating and fun. With a diverse product line that includes Interactive Male, Livelinks, Vibeline, RedHot Dateline, FonoChat and Lavender Line, Teligence offers a better way for everyone to make the connection that's right for them. For more information on Teligence or to arrange an interview, please contact:
Scott Fullerton
scott.fullerton(at)teligence(dot)net
604.629.6055
# # #