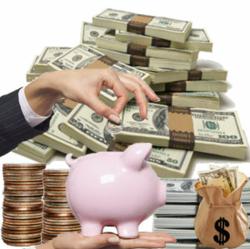 It's Quote Dash's updated personalized profile that really gives each driver an edge on savings.
(PRWEB) October 18, 2011
QuoteDash.com is proud to announce the latest version of our quote engine, with new personalized features aimed to provide drivers around the United States with a simple, no-cost, web service which will deliver the latest personalized car insurance quotes which can save drivers up to $750 annually on their car insurance premiums.
With the weak economy, consumers are eager to save money any time in way they can. In fact, most drivers who are looking for cheap car insurance will compare coverage limitations and prices to find the best policy that fits their needs, budget, and lifestyle. They will check with three or four automobile carriers and compare the quality and pricing before making a final decision. To help drivers find the best car insurance rates in three easy steps, QuoteDash.com was created.
To get in on the savings, visit QuoteDash.com and have car insurance companies compete for your business. "Quote Dash is unique in how we really put the consumer first, our main objective is to save each person money, period. We do this by establishing a huge network of agents and insurance providers that are eager to earn your business from the personalized profile we will provide them," stated a QuoteDash Representative.
No matter where you live, QuoteDash.com provides comprehensive information on state car insurance laws as well as variety of tips on how you can save up to $750 per year on car insurance. From providing advice on finding cheap car insurance quotes to allowing you to compare multiple car insurance carrier rates at once, QuoteDash.com is the one-stop resource for you to research, search, and select or switch your new car insurance policy.
Essentially, car insurance companies weigh numerous variables when determining your auto insurance premiums. So if you have not shopped around quotes in the last six months, now is the best time to visit QuoteDash.com to see how you can save hundreds of dollars this year with cheap car insurance. QuoteDash.com proves that is it never too late to shop for car insurance. With its internal network of insurance companies, carriers, and agents, QuoteDash.com provides you with the best car insurance quotes in your area. Please visit QuoteDash.com for more information.
###