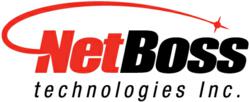 "With Watch4net's APG, we can quickly deliver an automated service-level management solution that provides our customers with the latest tools to effectively manage the performance, quality, and costs of their overall business." - NTI CEO, Jim Odom
Sebastian, FL (PRWEB) October 18, 2011
NetBoss Technologies, Inc., an established supplier of network management software and service assurance solutions used to improve service quality and reduce operations costs in hundreds of networks servicing more than 300M subscribers worldwide, has signed a Strategic Reseller Agreement with performance management technology firm, Watch4net Solutions Inc. This formal relationship and related integration of the Watch4net solution into the NetBoss XT platform, was established to further enhance NetBoss Technologies' position as a leader in the area of service level management for network operators. With this best-of-breed technology, NetBoss customers are building on Watch4net's carrier-class performance and SLA management solution designed for next generation multi-service networks.
Watch4net's best-in-class APG product suite provides essential network performance information that indicates service degradation to the NetBoss XT service assurance platform, via an open, standards-based interface. This ensures that service providers' business objectives can be achieved by measuring the impact of fault, performance, and service level deviations from their defined goals. Information is normalized across multiple applications and sources and service impact analysis is delivered in a single logical view with easy-to-understand SLA reports.
"By pre-integrating our next generation NetBoss software suite with Watch4net's flagship APG product, it ensures we can quickly deliver an automated service-level management solution that provides our customers with the latest tools to effectively manage the performance, quality, and costs of their overall business." said NetBoss Technologies CEO, Jim Odom.
Commenting on the agreement with NetBoss Technologies, Nicolas Souty, Watch4net CTO, said "The partnership with NetBoss Technologies enables us to offer an integrated solution which provides consistent delivery of business services, quick detection, and troubleshooting of problems and full visibility of infrastructure and health for our customers."
About NetBoss Technologies, Inc.
NetBoss Technologies provides advanced network management and service assurance solutions that significantly reduce our customers' network operations and maintenance costs while improving the quality of services they deliver to their end-users. The company has hundreds of installations worldwide addressing an array of industry segments including: telecom, utilities, broadcast, transportation, government & public safety, and defense. NetBoss Technologies is an active TeleManagement Forum member, and supports open standards-based solutions and practices. Visit us at http://www.netboss.com.
About Watch4net Solutions Inc.
Established in 2000, Watch4net is a privately held company headquartered in Montreal, Quebec, Canada with an EMEA head office in Munich, Germany and regional offices in Toronto, Canada and London, UK. Watch4net is a leading provider of service assurance software. Watch4net's flagship product, APG, is a carrier-class performance management application that provides real-time, historical and projected visibility into the performance of the network, data centers and cloud infrastructures. Corporations rely on Watch4net's APG solution to ensure consistent delivery of business services, detect and troubleshoot problems quickly, and gain full visibility on the infrastructure performance and health. Visit us on the web at http://www.Watch4net.com.
# # #