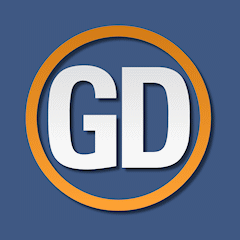 GottaDeal.com, the web's oldest and most respected Black Friday site has posted the first leaked Black Friday sale advertisements for the important 2011 holiday shopping season
Milwaukee, WI (PRWEB) October 18, 2011
Black Friday @ GottaDeal.com, the web's oldest and most respected Black Friday site has posted the first leaked Black Friday sale advertisements for the important 2011 holiday shopping season. This marks the beginning of a six week frenzy as shoppers make their plans for the holiday shopping period that is fast approaching.
GottaDeal.com has been covering Black Friday extensively since 2003, well before the term 'Black Friday' was part of the social lexicon. Each year, the site obtains leaked copies of retailers' Black Friday sale advertisements and posts them on the site for shoppers to peruse. Millions of visitors use the site each year to create a plan of attack for their Black Friday shopping.
The site has many great features including a history of Black Friday, a set of frequently asked questions, online deals and coupons, and a shopping list feature which allows visitors to create and save a list of items from all the various Black Friday ads. They can add or remove items as new ads are posted, add personal notes such as if the item is a gift, and print or share their list with others.
Perhaps the most popular part of the site is the Black Friday message boards, which are the largest and most active online. Hundreds of thousands of diehard Black Friday shoppers come together to discuss the leaked sale ads, make predictions, share war stories from previous years and much more. Shoppers are surprised to find so many of their fellow consumers who are also crazy about Black Friday shopping.
This year, GottaDeal.com continues their extremely popular "Black Friday Live" webcasts. Throughout the next 6 weeks, when every new Black Friday ad is leaked on the site, there will be a live video webcast and chat where visitors can discuss the latest ad, ask questions and more. New this year, visitors will be able to call in live to get their questions answered.
Once again, GottaDeal.com is giving away special limited edition Black Friday t-shirts, an essential wardrobe requirement for every Black Friday shopper. In addition to the shirts, the site is giving away over $2,500 in prizes in a separate contest. GottaDeal.com has been known to have many giveaways every year, and this year is no different.
Analysts are predicting that this year will be extremely important to retailers and that the deals available on Black Friday should be very enticing for shoppers. Black Friday @ GottaDeal.com will be covering all the sale, both in stores as well as online via retailer web sites. The site is open all year long and is dedicated to saving visitors money in all aspects of their daily lives. The Black Friday site is open every year from September through December.
Black Friday @ GottaDeal.com has been covered by hundreds of national and local media outlets, including USA Today, The New York Times, The Washington Post, TIME Magazine, CNN.com, The Wall Street Journal, The CBS Early Show and many others. Media kits are available, as are interviews. Please contact the site for more information.
Black Friday @ GottaDeal.com
http://blackfriday.gottadeal.com
###