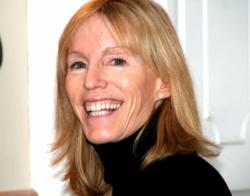 Andover, MA (PRWEB) October 18, 2011
Human 1.0, a strategic consulting firm that helps companies understand, adopt and execute social business strategies, is pleased to announce the addition of Jill Rubin to the Human 1.0 team. Rubin, will focus on client development and strategic services for the West Coast and Asia/Pacific office.
Ms. Rubin has been a member of the management team of several successful technology companies, where she created award-winning products, devised marketing campaigns which yielded industry-leading results, and developed multi-million dollar channels to spur companies to rapid growth.
Earlier in her career, Jill worked on Wall Street for Goldman Sachs where she created investment strategies for some of the firm's top clients. Ms. Rubin was later recruited to join the management team of a financial technology startup funded by Goldman and six of the leading investment and commercial banks where she created and launched the first integrated financial asset platform used by leading financial companies, including JP Morgan, Morgan Stanley, Fidelity, and Citibank.
During her career at Sun Microsystems, Jill led a team which helped establish Financial Services as the leading vertical at Sun and the leading provider of desktop and server technology for the Global Capital Markets. She recruited and executed partnership agreements with the leading software and integration companies, led the initiative for the rapid adoption of Java technology and worked with strategic and global accounts to accelerate the widespread use of Java-based solutions.
Most recently, Jill created Menlo Corporate Strategies, a consulting firm that focuses on high growth strategies for private companies, primarily in the areas of Internet, enterprise and financial technologies.
Ms. Rubin received her MBA from Harvard University and serves on the Board of Directors for College Track, a non-profit that helps under-resourced students graduate from high school and finish college. The organization has centers in East Palo Alto, Oakland, San Francisco, Denver and New Orleans. Jill is Treasurer and serves on the Development and Strategic Committee. She is also a former member of the Board of Directors of the Forum for Women Entrepreneurs and Executives and is now Chairman of the Board of Advisors.
About Human 1
Human 1.0 helps companies navigate through the fundamental shifts in business created by the social movement. We understand the people aspect of the social - the Human 1.0 - and understanding human behavior is critical to creating a successful social and Web 2.0 business strategy. Human 1.0 enables clients to harness the power of social innovation in the context of business policies, processes and objectives. The firm (http://www.human1.com) was founded in 2006 by Francois Gossieaux, who co-authored the best-selling book The Hyper Social Organization. with Ed Moran. The company is headquartered in Cambridge, MA with offices in New York and San Francisco.
Contact: Kelly Morrissey, Communications Director, Human 1.0
Email: Kelly(at)human1(dot)com T: (617) 871-0784
###