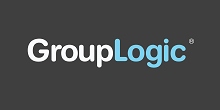 We wanted to make it so that businesses of all sizes, from the Fortune 50 to organizations with less than 100 employees, could benefit from the use of iPads, while ensuring security and IT management needs are met.
Arlington, VA and Worthington, MN (PRWEB) October 18, 2011
GroupLogic®, the industry's leading provider of software products that unlock the power of new enterprise platforms, announced today that Bedford Industries, an innovative manufacturer of identification ties and tags, ElastiTag® products, and twist ties for more than 45 years, has successfully integrated its Mobile File Management (MFM) software, mobilEcho. Besides being easy to install and easy to manage, with mobilEcho, Bedford Industries' sales and marketing employees can securely access the corporate file server from anywhere in the world, allowing them to retrieve up-to-date files and information that is crucial to promoting the company and closing business.
Based on its successful track record with GroupLogic's ExtremeZ-IP® product for seamless Mac to Windows integration, Bedford Industries' IT department jumped at the chance to install mobilEcho and implement secure mobile file sharing across the company.
"We were already looking at how we could incorporate tablets into our company," said Royce Boehrs, Network/Security Administrator at Bedford Industries. "The problem we found was that, at the time, there wasn't anything that would give us the control and the security options for accessing our servers that our IT team needed in order to make the leap. Once we tried mobilEcho and saw that our employees could access our servers securely and easily retrieve files off the server, it gave us the confidence we needed to issue iPads, knowing they would bring great value to our people."
Bedford Industries' IT department initially issued two iPads. From there, the demand quickly rose, with 23 more added soon after, bringing the total to 25. In just the last month, four more have been issued, and the number continues to climb at a steady rate.
"It's amazing how far we've come in just four short months, from May to September, with the iPads," said Boehrs. "It seems every day we're finding another use for them, and our sales people are thrilled as it has truly helped them close more business. However, we wouldn't be doing this if it weren't for the very solid performance of mobilEcho."
"Bedford Industries is a great example of an innovative company tapping the power of the tablet for increased efficiency and sales opportunities," said Anders Lofgren, Vice President of Product Management at GroupLogic. "We wanted to make it so that businesses of all sizes, from the Fortune 50 to organizations with less than 100 employees, could benefit from the use of iPads, while ensuring security and IT management needs are met."
About Bedford Industries, Inc.
Bedford Industries, Inc. is a privately owned, entrepreneurial and innovative manufacturing company that was founded 45 years ago to produce plastic coated wired twist ties. Since then, Bedford has developed a variety of products that enable manufacturers to promote their brands and products with the ElastiTag® family of products. For more information, visit http://www.bedfordind.com or http://www.elastitag.com.
About GroupLogic
GroupLogic® helps enterprise and education IT organizations simply and securely integrate diverse computing platforms into enterprise environments, connecting employees to enterprise files, content and assets to facilitate a more productive and efficient work environment. With more than two decades of experience, GroupLogic leads the marketplace in helping IT organizations effectively and easily manage the integration of Apple products into the enterprise ecosystem. Whether IT organizations are looking to integrate existing Apple assets, purchase additional Apple hardware like Macs and iPads, or want to take advantage of the hardware costs savings that accompany the adoption of IT consumerization, GroupLogic enables IT organizations to easily and securely manage the rapid integration of diverse platforms while ensuring resources are optimized. GroupLogic enables the enterprise to focus on what is really important – competitive differentiation, improved employee productivity, mitigated risk and reduced costs. GroupLogic's proven products—ExtremeZ-IP, mobilEcho, ArchiveConnect, and MassTransit—are in use by some of the world's most innovative companies, including Christie's, International Greetings and Omnicom Group.
###
GroupLogic®, ExtremeZ-IP®, mobilEcho™, MassTransit®, Zidget®, ShadowConnect™ and ArchiveConnect™ are all registered or unregistered trademarks of Group Logic, Inc. All other trademarks referenced herein are the property of their respective owners. © 2011 GroupLogic, Inc. All Rights Reserved.