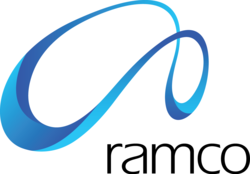 "We are pleased to have T'way Airlines as one of our newest Customers implementing our Series 5 M&E software. Series 5 will be interfaced to the T'way Flight Operation system, thus providing them a full end-to-end solution
Lawrenceville, New Jersey (PRWEB) October 18, 2011
Ramco Systems, the Global Aviation Maintenance & Engineering (M&E) and Maintenance, Repair & Overhaul (MRO) software provider, announced today its agreement with T'way Airlines for Ramco's Series 5 Aviation M&E software.
Under the agreement, Ramco will deliver the complete web based Series 5 M&E system, including Maintenance Programs, Supply Chain Management, Maintenance Execution for Line, Shop and Heavy operations and Reliability.
"We are pleased to have T'way Airlines as one of our newest Customers implementing our Series 5 M&E software. Series 5 will be interfaced to the T'way Flight Operation system, thus providing them a full end-to-end solution utilizing Ramco's state-of-the art VirtualWorks™ e-connect toolset wrapped around the M&E / MRO suite," said Jim Fitzgerald, President of Ramco Systems Global Aviation Solutions.
According to a T'way communications representative, "T'way Airlines is excited and are looking forward to implement Ramco Aviation Solution. It will allow us to introduce best industry practices in the maintenance of our aircraft and reduce aircraft turnaround times, ensuring we achieve our goals related to highly competitive cost structures and future expansion."
About T'way
T'way Airlines is the first official low-cost start up airline based in Seoul, South Korea, offering scheduled flights between Seoul Gimpo Airport and Jeju International Airport, operating an all Boeing 737-800 fleet. The airline was established in 2004 as Hansung Airlines and was renamed T'way Airlines in August 2010.
About Ramco Systems
Ramco Systems, part of the $1 billion Ramco Group, with locations in the USA, Canada, Europe, Middle East, Africa, Singapore and India, has over 800 global customers running its business-process, web-centric enterprise suite of applications and is the world's largest provider of Aviation Maintenance & Engineering (M&E) and Maintenance Repair & Overhaul (MRO) and Manufacturing software solutions. Ramco's customers include Conair, Alsalam, Phi, Gulf Helicopters Co., Era Helicopters (ERA), Air New Zealand's Safe Air Limited MRO, SpiceJet, Eurocopter, Jeju Airways, Air-Evac, ADAC, Caribbean Airlines (CAL), TACA Regional, AeroMexico Connect, Pinnacle Airlines, Air Methods, FL Technics, Republic Airways, Shuttle America, Chautauqua Airlines, Med-Trans, Yemen Airways, Jazeera Airways, Air Works, AirFast Indonesia, MAS-GMR, Air India, Aveos, Columbia Helicopters, SAFAT Aviation Complex and EagleMed among others.
For more information, visit Ramco online at http://www.ramcoaviation.com.
Contact: Ramco Systems - Aviation Solutions - Thomas DeLuca: tdeluca(at)rsc(dot)ramco(dot)com +1 (718) 835-2112
###